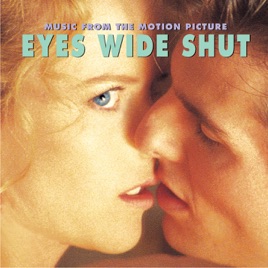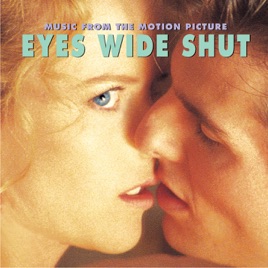 Eyes Wide Shut (Music from the Motion Picture)
Various Artists
TITLE
TIME

Musica ricercata, II (Mesto, rigido e cerimoniale)

Dominic Harlan

Victor Silvester and His Orchestra

I Got It Bad (And That Ain't Good)

Oscar Peterson Trio

Migrations (with Manickam)

Harvey Brough, Jocelyn Pook & Manickam Yogeswaran

Musica ricercata, II (Mesto, rigido e cerimoniale) [Reprise]

Dominic Harlan
14 Songs, 57 Minutes
Released:

Jul 13, 1999

℗ 2010 Reprise Records for the United States and WEA International Inc. for the world outside of the United States
Ratings and Reviews
An Atmospheric and Moody Release
Like the film for which this music was compiled, the "Eyes Wide Shut" soundtrack has a very distinctive aesthetic and feel that is simultaneously inviting and jarring. Chris Isaak's "Baby Did a Bad Bad Thing" is the song most associated with the film, being used in all the promotional ads and TV spots, and while it is included on the album, I have always found it somewhat troubling coming where it does. It's just about the only song here with actual vocals, and it's rather jolting early in the album, sandwiched between the "Walz 2 from Jazz Suite" and the instrumental arrangement of "When I Fall in Love." Sequencing was important for the album, though, and I have always felt my discomfort was intended by Kubrick. The rest of the album fluctuates between familiar pieces from the American songbook (presented chiefly as lounge-style instrumentals) and classical works that provide some structure to the album. Jocelyn Pook's eerie contributions hold the entire thing together, and fans should avail themselves of the extended version of her "Masked Ball" that can be found on her 1999 release, "Flood" on iTunes.
An amazing score 4 an amazing film
Incredible. Haunting and creepy yet lounge type music at the same time, I love it, and the movie is 1 of my favorites
Excellent score.
Loved the movie.