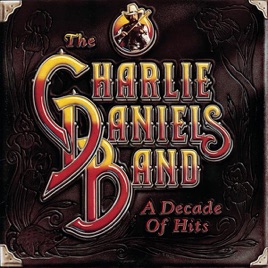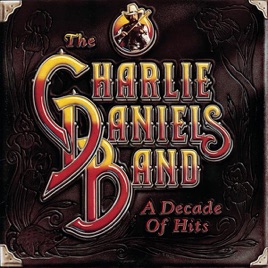 | | TITLE | | TIME |
| --- | --- | --- | --- |
| | The Devil Went Down to Georgia | | |
| | The South's Gonna Do It Again | | |
| | | | |
| | | | |
| | | | |
| | | | |
| | | | |
| | | | |
| | The Legend of Wooley Swamp | | |
| | | | |
10 Songs, 37 Minutes
Released:

Jun 20, 1983

℗ 1973, 1974, 1979, 1980, 1982, 1983 Sony Music Entertainment Inc.
Ratings and Reviews
frg doesn't know.....
Great album because it covers a wide time period of the CDB. When frg wrote about 2 versions of "The Devil Went Down to Georgia" he must not of realized that the original cut from the original album contained S.O.B. The Son of a gun was dubbed in so all the "bubble gum pop" stations on FM radio could play it without incurring fines from the FCC (see George Carlin's seven dirty words...S.O.B. is numero uno). Long before Charlie Daniel's started playing the God fearing, anti drug, kill the criminals music (which is good stuff) he was a certified dope smoking, hard drinking, bar rousin', country rocking guy. Listen to "Uneasy Rider", "Long Haired Country Boy", and than laugh out loud at the hypocrisy 30 years down the road when he's singing about tying dope dealers to tree stumps in the middle of the Louisiana swamps. This is a great album and if you want your kids to grow up in a buibble don't play it for them, however my four year old is having a great time right now dancing around the living room listening to it.
Devil Went Down to Georgia
This is a great song, but Daniels did two versions. In the original, he uses the phrase "son of a gun." In a later version he uses "son of a b****." Not only does the second version break the rhyme of the song (I guess Daniels wanted to show his disgust with the devil; who knows?) but it also makes what is otherwise a great, stomping wholesome, fun song inappropriate for younger audiences. iTunes should provide an explicit marker next to the later song so that buyers can determine the one they want without spending money to buy every performance.
The Devil Went Down To Georgia
This album is SICK. The song "The Devil Went Down To Georgia" is an awesome song, and is also my favorite music video. This I suggust to anyone who enjoys country. If there was a 10 rating, I would give it that.