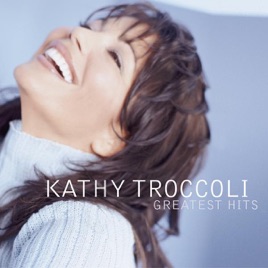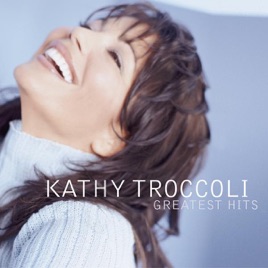 14 Songs, 1 Hour 4 Minutes
Released:

Jul 1, 2003

℗ 2003 Reunion Records, Inc.
Ratings and Reviews
A must-have collection for lovers of any genre.
Though she may not be a common household name, Kathy Troccoli is one of today's finest adult contemporary christian recording artists. After enjoying crossover pop success in the early 90's, in the likes of Amy Grant, and with more than a dozen albums to her name, this moment in her career serves as an ideal time to release a Greatest Hits collection. 'Greatest Hits' covers Kathy's most successful songs from 1982's "Stubborn Love" to last year's "You're The Heart Of Me". Standout tracks include her 1991 hit "Everything Changes" which reached #1 on both Billboard's pop singles AND adult contemporary christian charts, as well as the flawless "Psalm # Twenty -Four", "A Different Road", "Love Has A Name" and the inspirational "My Life Is In Your Hands".
This collection features new recordings of Kathy's two biggest hits of the 80's "Stubborn Love" and "Holy, Holy", which give these classic songs a fresh sound making them seem more at home amongst her more recent hits. Missing from the collection are two of her biggest hits to date, 2000's #1 christian pop hit "Parade" and the 1994 hit pop ballad "Tell Me Where It Hurts".
Whether you are a religious individual or not, there is something to be appreciated in Kathy Troccoli's music. Beautiful, powerful, catchy songs with messages of love, faith and devotion dominate each of her albums, and 'Greatest Hits' is the perfect introduction to the inspirational world of Kathy Troccoli.
Good mix
This covers some of her more popular songs, including Everything Changes, which was also played on mainstream radio. Solid album.
itunes-please put Kathy's Heart and Soul album on here:)
Decent selection. I prefer the original version of Holy Holy. I wish that was available on itunes!!!