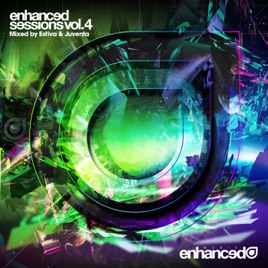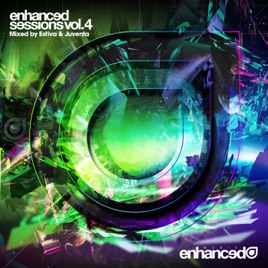 Enhanced Sessions, Vol. 4 Mixed by Estiva & Juventa
Various Artists
TITLE
TIME

Just Wait for It (feat. Juvon Taylor)

Chris Ramos

Palm of Your Hand (feat. Joni Fatora)

Speed Limits & Jaco

Feels Right (feat. Sarah Russell)

Estiva

Change the World (Estiva Remix) [feat. Sarah Russell]

Daniel Kandi

Satellite (Extended Mix) [feat. Jonathan Mendelsohn]

Tritonal

Feeling Like Yeah (Alexander Popov Remix) [feat. Christina Novelli]

LTN

Colors (Estiva vs. Juventa Remix) [feat. Sterling Fox]

Tritonal & Paris Blohm

Start a Fire (Mr FijiWiji Remix)

Aruna

Chris Ramos & MC Flipside

If I Fall (Juventa Remix) [feat. Ruby O'Dell & Shane 54] [with Myon]

Cole Plante

Superhuman (feat. Kelly Sweet)

Juventa

The End (Blend pres. Volant Remix)

Suspect 44

Now or Never (Estiva vs. Juventa Remix) [feat. Phoebe Ryan]

Tritonal

Paralyzed (feat. Christian Burns)

BT

Dreams Come True (feat. Jenny Mayhem)

Aerosoul & Yoel

Seraphic (Club Mix) [Tritonal vs. Mr FijiWiji]

Tritonal & Mr FijiWiji

Enhanced Sessions Volume Four (Disc One - Continuous DJ Mix by Estiva)

Estiva

Enhanced Sessions Volume Four (Disc Two - Continuous DJ Mix by Juventa)

Juventa
40 Songs, 4 Hours 56 Minutes
Released:

Sep 22, 2014

℗ 2014 Enhanced Music Limited
Ratings and Reviews
Bound For Greatness
After hearing a preview of this album some time ago, I knew with 100% confidence that it would be worth the buy. It's absolutely worth it to support these fantastic artists and everyone associated with the label. In doing so, Enhanced will no doubt ensure that they continue to put out the best progressive trance music in the world, bar none.

The level of skill involved in the production of this album is awesome as well. It includes amazing artists such as Speed Limits, Wrechiski, Juventa, Estiva, LTN, Suspect 44, Tritonal, Tygris, and the list goes on and on.
Enhanced does it again!
One of the best things money can buy? I think yes. Enhanced keeps on putting out huge tracks, and so when I see an opportunity to get my hands on some of the finest for a low price, it's like Christmas came early. I can't stress how important it is that people buy this. Whether you are a progressive house fan like I am, or a newcomer to the genre, this collection is bound to impress and please.
What more can you ask for?
The power behind these songs is incredible. Each song is refreshing and is what I've come to expect from each Enhanced release. The inclusion of Anchor and some of Tritonal's newer work seems a bit forced, but priced where it is, I'm not complaining. The price of a normal 11-12 song album for 40 songs and two mixes is very much worth it. Great deal!