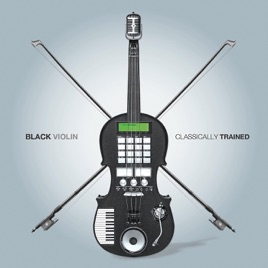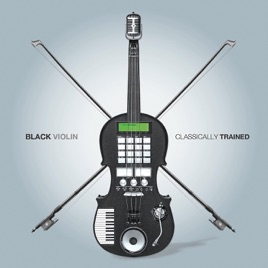 11 Songs, 42 Minutes
Released:

Oct 30, 2012

℗ 2012 Di Versatile Music Group
Ratings and Reviews
Great Job
As a violinist myself, I have a great respect for what Black Violin has brought to the music world. They'll go down as one of the greatest of all time in my book.
Virtuoso
I've seriously been sitting in front of my computer for 10 minutes trying to articulate how good Black Violin is. So this is me giving up and just gushing. 4:32 seconds into BV's second album, they claim to be 'Viruoso'. They then prove their virtuosity for the remainder of the album. And just to be clear, they proved it in those first 4 minutes too. Ladies and gentlemen, Black Violin is nothing short of MUSIC GENIUS. When I got to the end of the last song, I yelled out loud in my car, "That's it??!?! I need more!!" I bought this album on Halloween. It's Nov 13 and I already can't wait for their next ANYTHING! As a musician myself, I am so inspired by their work and what they do.

Now, for a little formal review. Compared to their first album, which had a more underground tone, and of which the goal was the establish that this music is possible, this album seems alittle more cluttered with effects and loop. I loved the fact that in the first album, the violin and viola parts were clear and out front. The effects are slight, but make its slightly harder to hear the parts. While the first album was about music for its own enjoyment, this album seems more about how the music effects the listener. And my God, you can't help but respond. It is energetic and forceful, but delicate and well-crafted all at the same time. I've heard it said that when words fail, music speaks. And I think the guys at Black Violin would agree to let the music speak for itself. Yes there are alittle more effects, but I have nothing but praise and great things to say about Black Violin and this album. It is (another!) masterpiece.

In short, if you loved the first album, if you like rap or classical music, or just music in general, this is a MUST HAVE. Rarely do you experience brilliance and the peak of talent, but Black Violin is both.
Love this Album
I was introduced to Black Violin through Pandora radio. I purchased a few songs from their last album because I fell in love with Brandenburg. I just purchased this album and every song on it is awesome.