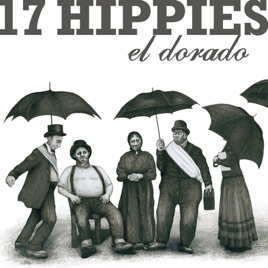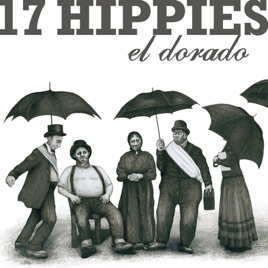 12 Songs, 46 Minutes
Released:

Jan 30, 2009

℗ 2009 HIPSTER-Records
Ratings and Reviews
taken from press info


What a tireless bunch of 13 musicians from Berlin! Their previous CD HEIMLICH caused an international sensation, leading to several tours both in America and England. Taking a look at their tour schedules one might ask oneself rather enviously: where on earth will they not be touring to. The press raves them as "first rate globalists", "the only true German ambassadors", "the new Berlin Style" mainly relating to their very special 17 Hippies sound, which ever so lively and totally with ease manages to walk across the bridge to the unusual. Taking no detours the 17 HIPPIES follow their path and there is absolutely no way they will be side-tracked from searching for that special something they might have found already. Their eyes light up with true passion when they do what they love doing so much: catching the metropolitan rhythm of Berlin to create new songs, over and over again. This is EL DORADO - the place, where everybody is drawn to by the promise of pure fortune.
EL DORADO is their third studio album from altogether nine German 17 Hippies CDs in total. This new album demonstrates perfectly how a band matures over time. Having played together for 14 years with 1500 concerts spread over 20 countries this fixed line-up of 13 musicians has found its very unique style. Whether influenced by Balkan music, American rock, British pop or even film music - nevertheless, their own compositions and sophisticated arrangements enter a new realm, where the sum of what they do is more than the explicable components. Always lead by energy and razor-sharp interplay, it still - as they say - "boils down to plain dance music!" Regardless of age or nationality, everybody around the world seems to get it, as proven by the international success of this "Rock-the-world-Orchestra".

Love them!
I never get enough of their music. Totally refreshing and always make me want to get up and dance. I love their imagination and where it takes them.