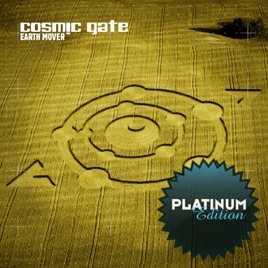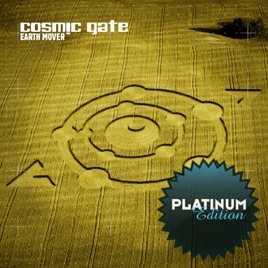 | | TITLE | | TIME |
| --- | --- | --- | --- |
| | A Mile In My Shoes (feat. Sir Adrian) | | |
| | I Feel Wonderful (Cosmic Gate's AM 2 PM Edit) [feat. Jan Johnston] | | |
| | | | |
| | Should've Known (feat. Tiff Lacey) | | |
| | | | |
| | A Day That Fades (feat. Roxanne Emery) | | |
| | Bilingual (Breakbeat Edit) | | |
| | Guess Who (feat. Wippenberg) | | |
| | Race Car Driver (Paddock Club Edit) | | |
| | | | |
| | | | |
| | This Is the Party (feat. Jan Johnston) | | |
| | | | |
| | I Feel Wonderful (Cosmic Gate's AM to PM Mix) [feat. Jan Johnston] | | |
| | I Feel Wonderful (AM to PM Dub) [feat. Jan Johnston] | | |
| | Should've Known (Extended Mix) [feat. Tiff Lacey] | | |
| | Should've Known (Estuera Inside Info Remix) [feat. Tiff Lacey] | | |
| | Should've Known (DJ Delicious Remix) [feat. Tiff Lacey] | | |
| | Should've Known (Dub Mix) [feat. Tiff Lacey] | | |
| | Analog Feel (Extended Version) | | |
| | Analog Feel (Rank 1's Digital Re-Harsh) | | |
| | Analog Feel (Livecut Remix) | | |
| | Should've Known (Wippenberg Remix) [feat. Tiff Lacey] | | |
| | A Day That Fades (Cosmic Gate AM2PM Mix) [feat. Roxanne Emery] | | |
| | A Day That Fades (Cosmic Gate AM2PM Edit) [feat. Roxanne Emery] | | |
| | A Day That Fades (Inpetto Remix) [feat. Roxanne Emery] | | |
| | A Day That Fades (Inpetto Edit) [feat. Roxanne Emery] | | |
| | A Day That Fades (Inpetto Dub) [feat. Roxanne Emery] | | |
| | A Day That Fades (Inpetto Instrumental) [feat. Roxanne Emery] | | |
| | A Day That Fades (Andrew Bennett & Tom Cloud Re- Edit) [feat. Roxanne Emery] | | |
| | A Day That Fades (Andrew Bennett & Tom Cloud Remix) [feat. Roxanne Emery] | | |
| | A Day That Fades (Shifted Reality Remix) [feat. Roxanne Emery] | | |
32 Songs, 3 Hours 47 Minutes
Released:

Jan 9, 2006

℗ 2009 Black Hole Recordings
Ratings and Reviews
So THAT's why those guys are famous!
I love how in this album none of the singers steals attention away from the music (don't let me get started on Sign of the Times, ugh…). The flowing melodies, beautiful vocals (can Tiff Lacey do any wrong?), killer bass lines (Ultracurve, Bilingual). And did I mention the synths?

So yeah, highly recommended. The original album is 5 stars and this release, with extra mixes for the same price is even better. My very favorites are A Mile in My Shoes, Should've Known and Ultracurve, with most other tracks on the album deserving at least 4 star rating.

EDIT:
Ultracurve in here is a radio edit, if you like it check out the 12" version (on Different Concept EP) with slow but steady progression and an explosive build up, its intensity isn't fully captured in the radio version.