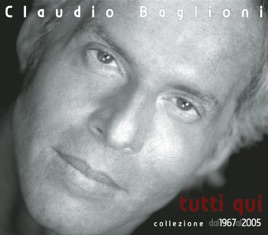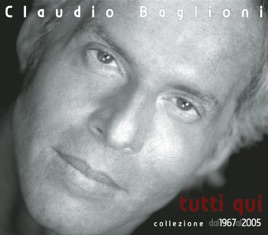 4.4, 14 Ratings

Partial Album
| | TITLE | | TIME |
| --- | --- | --- | --- |
| | | | |
| | | | |
| | Con Tutto L'Amore Che Posso | | |
| | | | |
| | Questo Piccolo Grande Amore | | |
| | | | |
| | | | |
| | | | |
| | | | |
| | | | |
| | | | |
| | | | |
| | | | |
| | | | |
| | | | |
| | | | |
| | | | |
| | | | |
| | Mille Giorni Di Te e Di Me | | |
| | | | |
| | | | |
| | | | |
| | | | |
| | | | |
| | | | |
| | | | |
| | | | |
| | | | |
| | | | |
44 Songs, 2 Hours 26 Minutes
Released:

Oct 26, 2005

℗ 2005 SONY BMG MUSIC ENTERTAINMENT (Italy) S.p.A.
Ratings and Reviews
EXPLICIT?! Really?
I am Italian (born and raised there-to these tunes I might add) and I find it funny that over 30 yrs later this is rated as EXPLICIT...Especially in light of the stuff circulating as UK/US lyrics....In 1972 " Questo piccolo grande amore" was rated because of a couple of lines like "making love by the lighthouse" and the last thing I expected was to find it would be flagged today....GO FIGURE!!!!
Anyway, this is a great collection of Baglioni's music from the beginning of his career to 2005 and it's a keeper!!!!

Come on people! Do take the rating off and allow this wonderful music to be known for what it is: the work of a great storyteller that is still sung aloud today as it was 30 yrs ago...