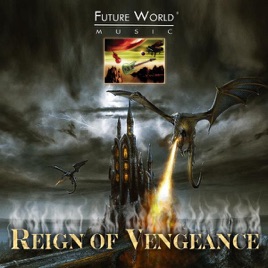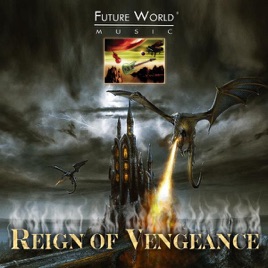 | | TITLU | | DURATĂ |
| --- | --- | --- | --- |
| | | | |
| | The Swashbuckler and Fair Maiden | | |
| | | | |
| | | | |
| | | | |
| | | | |
| | | | |
| | | | |
| | | | |
| | Flight of the Imagination | | |
| | | | |
| | Journey to the Magical Kingdom | | |
| | | | |
| | | | |
| | | | |
| | | | |
| | | | |
| | | | |
| | | | |
| | | | |
| | | | |
| | | | |
| | | | |
| | | | |
| | | | |
| | | | |
| | | | |
27 melodii, 1 ore 15 minute
Lansat pe

19 apr. 2011

℗ 2011 Future World Music, LLC
Evaluări și recenzii
Breath taking
Future World Music is one of a number of awesome trailer music companies and this album totally rocks.
It'd be great if some other companies would sell albums on iTunes (eg, X-Ray Dog, Groove Addicts, Sencit Music, Audiomachine, Posthaste Music, Brand X Music, Q-Factory, Sonic Symphony).

As far as I'm aware, the best available on iTunes are:
"Epic Score": Epic Action & Adventure (they have 8 volumes so far)
"Two Steps From Hell": they have one album "Invincible" on iTunes
[and now Future World Music's 1st iTunes available album]

"5 Alarm Music" has some good albums [they have A LOT on iTunes].
Epic
Shut up and take my money!
Future World Music joins iTunes!
I'm exceptionally glad that FWM has decided to publicly release an album at last! Like many great trailer music artists (Two Steps From Hell, Immediate, Epic Score, James Dooley, Kerry Muzzey, Jo Blankenburg, Tom Salta, 8Dawn, Globus, Erik Ekholm, and so many more), Future World Music features epic, sweeping, intense, mystical music that jumpstarts your imagination and makes the impossible possible.

Not all of FWM's greatest tracks are included in Reign of Vengeance (in my opinion), yet my favorites from this album are Dream Chasers, Aqua Vitae, Time Keepers, Welcome To Your Fantasy, Voyage to Atlantis, Flight of the Imagination, The Divine Truth, Damnum Et Triumphus, Ascension, Sin and Restitution, Vegetius, New Beginnings, and Once In a Lifetime. I hope you worship this music as much as I, and if you liked this album, check out the other artists I mentioned and watch your trailer music collection explode!