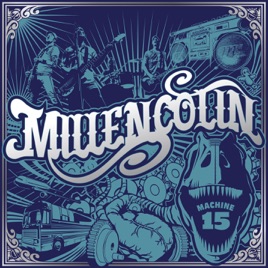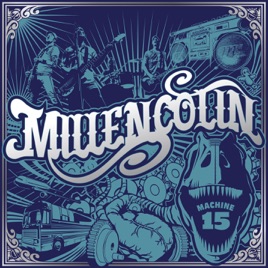 15 Songs, 45 Minutes
Released:

Apr 7, 2008

℗ 2008 Softcore Inc / Under Exclusive License To Epitaph
Ratings and Reviews
15 years, and still making awsome music
i'll admit, this is no pennybridge pioneers, but its a good album, its more pop/punk than than kingwood, its solid and i like a lot of the songs. if you're new to millencolin, check out some of their old stuff before you pick this up, and just skip the "centerpiece" and "end piece". overall, its definetly worth the money, so don't listen to the haters.
OK look
This album is very good, its probably my least favorite Millencolin CD, but thats like saying "That's the worst A I've ever gotten." They were probably a little too experimental but I think they pulled it off ok. To the person who said they should be more like Pennywise: I like Pennywise, but I'm bored with them because they have barely changed. Millencolin changes with every album. Their next album will probably be completely different from this one.

So shut your mouth now big boy
I'm just myself not your toy
It's in my nature to be changing
Now is it so hard to see
You can not make me to be
Someone who never will be changing
-Millencolin "Ray"
Huge Dissapointment (Sorry Guys)
Let me first say that Millencolin is my favorite band, and even after this release they still will be because "Same Old Tunes," "Life On A Plate," "For Monkeys," and of course "Pennybridge Pioneers" are absolutley incredible. But I have to say that this album is by and large a huge failure, in fact the only song on it that sounds even remotley like Millencolin in "Route One" and it's even kind of slow compared to their old stuff. Now I know that everyone is going to say that they are older now and their style has changed, but my response to that is that it was only three years ago that "Kingwood" which was a return to form for them and reminded me a lot of their first three albums came out. It wasn't overproduced like this album is, it was fast for the most part, heavy, and on par with the best stuff they have ever done. This is why it is even more strange that they took the direction they did with "Machine 15." Millencolin is a tried and true skate punk band, there is really no reason why they should be experimenting like this with their sound. They should really take notes from bands like Pennywise and Bad Religion about how to keep your fans happy while still growing and maturing. Since they are my fav band I can't give them only one star, but I can honestly say that this is their worst album to date. They can only go up from here.