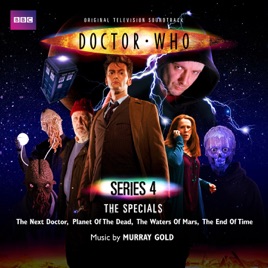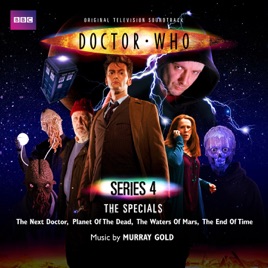 | | TITLE | | TIME |
| --- | --- | --- | --- |
| | | | |
| | | | |
| | | | |
| | | | |
| | | | |
| | | | |
| | | | |
| | | | |
| | | | |
| | The March of the Cybermen | | |
| | | | |
| | A Disturbance In the Night | | |
| | | | |
| | | | |
| | | | |
| | | | |
| | | | |
| | | | |
| | | | |
| | The Fate of Little Adelaide | | |
| | | | |
| | | | |
| | | | |
| | | | |
| | | | |
| | | | |
| | | | |
| | | | |
| | | | |
| | | | |
| | | | |
| | The Council of the Time Lords | | |
| | | | |
| | | | |
| | | | |
| | | | |
| | | | |
| | | | |
| | | | |
| | | | |
| | The Time Lords' Last Stand | | |
| | | | |
| | | | |
| | | | |
| | | | |
| | | | |
| | | | |
| | The Cyberleader Runs Amok | | |
| | Never Too Old to Shoot and Fly | | |
49 Songs, 2 Hours
Released:

Nov 9, 2010

℗ 2010 Silva America
Ratings and Reviews
Simply Fantastic
I love this set of music. The score from the Doctor Who series is glorious. I'm just really anxious for the Season 5 Soundtrack!!!! Cmon USA iTunes, get it out for us or else I'm gonna have to go elsewhere to get it.
Awesome
I love it, but they need Timelord Victorious from The Waters Of Mars
Good now if we could....
get the Series 5 soundtrack like they have on I-Tunes UK we would have the best Christmas gifts ever. :)