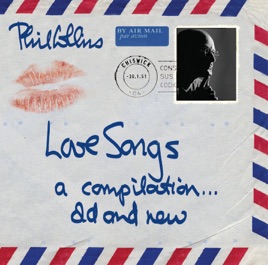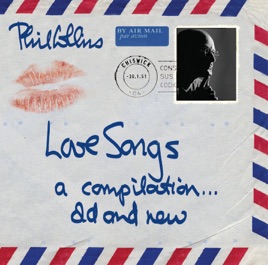 4.3, 74 valutazioni

$6.99
| | TITOLO | | DURATA |
| --- | --- | --- | --- |
| | | | |
| | | | |
| | | | |
| | | | |
| | Can't Turn Back the Years | | |
| | | | |
| | | | |
| | Don't Let Him Steal Your Heart Away | | |
| | | | |
| | | | |
| | | | |
| | | | |
| | | | |
| | | | |
| | | | |
| | | | |
| | I've Forgotten Everything | | |
| | | | |
| | | | |
| | | | |
| | Separate Lives (feat. Bridgette Bryant) [Live] | | |
| | | | |
| | | | |
| | The Way You Look Tonight (Live) | | |
24 brani, 1 ora 51 minuti
Data rilascio:

25 set 2004

℗ 2004 Atlantic Recording Corporation for the US and WEA International Inc. for the rest of the world.
Valutazioni e recensioni
Great change of pace
I have always been a fan of PC. From my college days, I remember him having EWF horns on his solo projects. This Love Songs CD shows a real side of Phil that many should learn about. He sings the ballads with lots of emotion and has top shelf backing players. I find the rehearsal takes especially good and may incorporate into my bands arr of some tunes. My favorite is If Leaving Me is Easy but I was blown away by The Way you look tonight. This is not a tune for just anyone to cover. It was written in the 1930s and should be left to real song crafters. Phil Collins makes that cut. I am impressed. I always give extra credit when real players show emotion on recordings. Most of these songs are worthy of many repeat plays. Enjoyable!!!
It`s just great
We really enjoyed hearing it! - Outstanding! - We want more!!
This is a great buy
I am an 80's child and grew up with this music. This is a classic in my book, because it brings back memories.