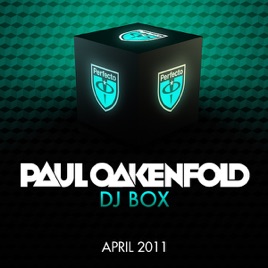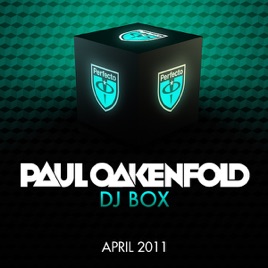 TITLE
TIME

Cut and Run (Dub Mix) [feat. Emma Lock]

Beat Service

Instant Summer (Original Mix)

Klopfgeister

Without (Kenneth Thomas Dub Mix) [feat. Steven Taetz]

Riviera

Fallen Angel's Symphony (Paul Oakenfold Remix)

Robert Vadney

Back In the Day (Paul Trainer Remix)

Matt Davey

Crypoint (Stoneface & Terminal Remix)

Paul Rockseek, Voy-Tech & Shato

Drive (Original Mix) [feat. Roberta Harrison & Steven Taetz]

Kenneth Thomas

Tokyo (Original Mix Edit)

Firefly (Nat Monday Remix) [feat. Matt Goss]
11 Songs, 1 Hour 21 Minutes
Released:

Apr 22, 2011

℗ 2011 Perfecto Records
Ratings and Reviews
Viva Oakenfold
I'm sorry but I think Paul Oakenfold's collection is the best out there - even better than Tiesto's.
What he does best...
Oakenfold has always been great at finding the best cutting edge trance that has a special melodic sound. Yes this album brought back memories of Tranceport (as another reviewer stated) but for me, it also brought back memories of Paul's New York set on 1999's Global Underground 002 (absolutley stellar even to this day). However, these tracks are up to date with the (sometimes edgy) flavors of Progressive, Goa and Electro. All in all, the tracks he's chosen here represent the evolution of the genre to me. I loved this and I find myself drawn to listen to it all the time. For what it's worth, I bought Tiest's Club Life and I don't care for it half as much...and it was more expensive, to boot.
Yeah!
Emma Lock's voice is eerie yet beautiful in Cut and Run! Great job!