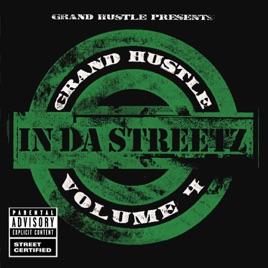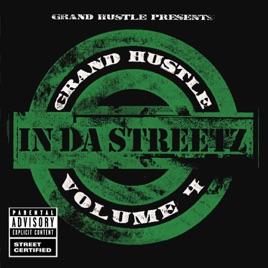 Grand Hustle Presents In da Streetz, Vol. 4
Various Artists
TITLE
TIME

T.I. featuring Young Jeezy, Young Dro, Big Kuntry & B.G.

Yung Joc, Big Kuntry King & T.I.

Big Kuntry featuring B.G.

Xtaci featuring Big Kuntry King

Tell 'Em What They Wanna Hear

Rashad featuring T.I. & Young Dro
14 Songs, 57 Minutes
Released:

Dec 18, 2006

℗ 2006 Atlantic Recoding Corporation for the United States and WEA International Inc. for the world outside of the United States.
Ratings and Reviews
Grand Hustle Team Gittin' It!
I don't know how some of the corn balls that did write a review typed up somethin bad about this joint. It isn't the best rap album ever made no ... BUT it is a damn good piece of work that is well worth the purchase! My personal favorties ... Top Back (remix)~Grand Hustle Mafia~Where They At~My Girl~Tell'Em What They Wanna Hear ... all the other songs are decent!
This Nickname is taken, please choose another one
,
Top Back (Remix)
Top Back (Remix) is the best song! If you don't agree, then you don't know good rap!
LOVE IT !!!!!
I totaly love the whole grand hustle faamily. You'll did an good job