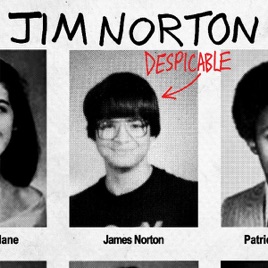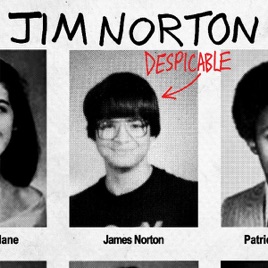 | | TITLE | | TIME |
| --- | --- | --- | --- |
| | | | |
| | An Important Relationship Lesson | | |
| | | | |
| | One Scary Ass F*****g Black Guy | | |
| | | | |
| | | | |
| | | | |
| | | | |
| | | | |
| | | | |
| | | | |
| | Bonding With People Sucks | | |
| | Women Tell S****y Stories | | |
| | | | |
| | John Edwards and Word Abbreviations | | |
| | Brief Chat With a Heckler | | |
| | | | |
| | A Tender Moment With Larry Flynt | | |
| | | | |
| | | | |
| | | | |
| | Heather Mills Is a C**t On Wheel | | |
| | | | |
| | | | |
| | | | |
| | | | |
| | | | |
27 Songs, 43 Minutes
Released:

Mar 8, 2011

℗ 2011 EatABullet Inc under exclusive license to BSeenMedia LLC
Ratings and Reviews
IT'S GOLD JERRY
Anything from Jim Norton is awesome. Hilarious.
Heaven is a little funnier, now. We miss you Jimmy!
With more posthumous albums out than Tupac or Elvis, it's no wonder that Jim Norton continues to have an impact on stand-up comedy as an art form long after losing his brave battle with AIDS. The last time my wife and I saw him was in 2008 when he was in his best form, and still healthy. This was before the now infamous "Is this really a quart of mayo?" stunt which (most of his peers suspect) was the event which ended a career too early. "Despicable" doesn't disappoint his fans with fascinating turns regarding his transgendered partner (although this is never mentioned overtly in the act).

Besides devastating a heckler (Jim was the master), his fans will love the way Jimmy performed against stereotype in bits about Jenna Jameson and his invitation to the White House story (truly one of his best). Great work!
Very Funny
I lol'd the whole time