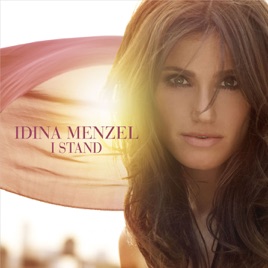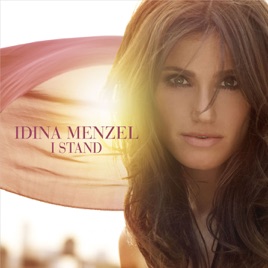 12 Songs, 46 Minutes
Released:

Jan 29, 2008

℗ 2007, 2008 Warner Records Inc.
Ratings and Reviews
From Broadway to my iPod
Rarely do I find a CD where I am not tempted to skip a track.  I believe it's even more rare to find an artist who can not only contest with some of the most successful pop divas that have been around for years, but also show they have more to offer than their incredible talent in musical theatre.
Broadway's superstar, Idina Menzel, could have been seen in RENT, Aida, Wicked, and many other plays in between. Now, the musical theater prodigy, who has inspired not only many young girls, but people of all ages, sex, and race, as well, comes to your iPod (or your iPhone…or CD player).
Idina Menzel is just…different. There's something about her: maybe it's her pureness through her self-written lyrics, maybe it's incredibly talented vocals, or maybe, just to top it off, it's that smile she always seems to have to go along with her beautiful aesthetics.
In fact, she has got one of the biggest ranges I have ever heard.  Though, what is unique to Menzel is that she has managed to create ultra-catchy lyrics that everyone can relate to. It is nice to have a real artist back on the pop scene.  For a while, I thought that the music industry had been taken over by over-produced and computer-generated beats and tracks.    
From standout ballad, "Forever," to the upbeat title track, "I Stand," every track satisfies your craving for some authentic singer-songwriter pop and melodic rhythms. I Stand, Menzel's first studio record in years, additionally includes a solo version of "Defying Gravity," which was made famous by her Tony award-winning performance as Elphaba in Wicked. Furthermore, tracks like "Better to Have Loved," "Brave," and "Gorgeous" will undoubtedly gain much appraisal.
And with I Stand, Idina Menzel takes her show-stopping talent and not only delivers a very solid compilation, but, unlike other successful musical theatre performers who have recorded CDs, songs that leave you wanting more. Each song screams (well in this case, sings) success and shows everyone that Idina is not just any Broadway superstar. I am sure we will be hearing a lot more from Ms. Menzel in the future, whether it is on record or soundtrack. 
a message to my hero....
idina, i know you will never see this review, but i hope it reaches you in spirit! i just wanted to say, i am a huge hardcore fan, not just your average fan. this cd, wicked, and a few singles are the only things of yours that i own. i hope not the number of cds or tshirts i own reflects how increcible, inspiring, and beautiful i see you as!! i love your music, your voice. in my eyes (and ears..), you are the best singer in the entire world! girl, your range is HUGE! i hope to be as good and inspiring as you, and with some more voice lessons, maybe it will happen!!

thank you for all you have done, and for being a wonderful inspiration to me!
An extraordiany album from an extraordinary performer
In a society where people like Paris Hilton claim to be able to "sing" and "act", a true artist like Idina Menzel stands out even more as a breath of fresh air. Yes, this music is very different from some of her other work, like Rent and Wicked, but that is because in those cases, she is acting, being someone other than who she really is. The real Idina Menzel comes shining through on this album. Somehow her voice strikes me more than other singers and I don't know why, but very rarely do I buy an entire CD after only listening to one single. I don't really know how to describe Menzel or her music; there's just something so magical about it and you know it comes straight from her heart. My personal favorites are "I Stand", "Better to Have Loved", "Brave", "Gorgeous", "Where Do I Begin?", and "My Own Worst Enemy". For Wicked fans, there is also "Defying Gravity", a wonderful cover of the Wicked anthem that Menzel truly makes her own and brings Wicked into the mainstream. I would buy the entire album. Menzel is clearly an incredibly talented performer, whether she's acting on Broadway or writing and singing her own music. Congratulations, Idina, and thank you for this album.