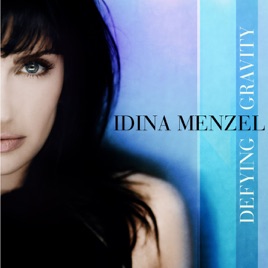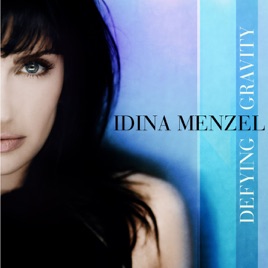 1 Song, 3 Minutes
Released:

Mar 1, 2007

℗ 2007 Reprise Records for the U.S. and WEA International Inc. for the world outside the U.S.
Ratings and Reviews
Defies Gravity
Idina has once again returned to Wicked, she will forever own Elphaba and this song. While both the original Wicked version, and Idina's single are spectacular in their own right, Idina has taken the original Broadway tune and transformed it into a song that truly "Defies Gravity". Amazing!!
Awesome remix brings WICKED jewel mainstream
The wonderful thing about Wicked is how relatable the story, and the songs that tell the story are to people. They touch something within us that makes the otherwise fanciful story feel as though it is a part of our own lives. Defying Gravity is the crown jewel of the piece, a song of personal triumph that resonates long after the note have faded away.

Now, Idina Menzel has taken this song and transformed Elphie's anthem into every girls anthem. And while it lacks the production number's roof-raising finale, it's still a song to inspire, savor, and treasure. A job well done!
She's done it again
Yes, Idina has done it yet again. Taking the "athem" to Wicked she has made it her own to showcase her amazing voice.

I love how she sings certain parts higher... compared to the other women playing Elphaba who sing everything in chest voice. I adore her softer, lighter voice as well as that powerhouse she has.

Cannot wait for this CD!