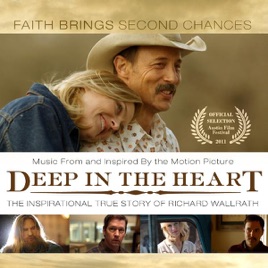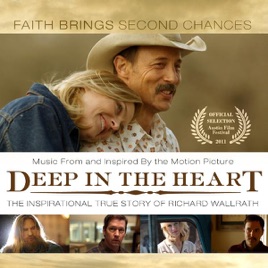 Deep In the Heart (Music from and Inspired By the Motion Picture)
Various Artists
TITLE
TIME

Quenby & The West of Wayland Band

Under the Bottle (Drunk Man's Song)

Jon Gries

Down to the River to Pray

Tara Hazlewood

Jeff "Skunk" Baxter & C J Vanston
16 Songs, 51 Minutes
Released:

Oct 17, 2011

℗ 2011 Sunset & 6th Records
Ratings and Reviews
fun listen
great album from a great film!
A Marginal Album with one Exceptional Track!
I recently saw this movie and decided to check out the soundtrack while on a five-hour layover in San Francisco, hoping that the album would create the same emotional connection as the film did. I was overall unmoved by the performances and the writing of some of the tracks, as I didn't feel that the artists truly captured the essence or intent of the movie or the life of the subject...with the exception of one. It's a tad ironic that it is "Broken Bottles" which pulls this albumn together and serves as the definite high point in the listening experience. Ms. Lankes undoubtedly understands and displays the dynamic writing and performance necessary to create the same emotional attraction and movement as the movie. Her flawless pitch takes you through a deeply personal track with ease, and gives the listener a euphoric sensation throughout. It is such a pleasant listen that it becomes easy to get caught up in the way Chelsea delivers, that you miss some of the story she tells with her perfectly crafted lyrics- which is fine because it only prompts a second listen, followed by several more, which are just as vocally pleasing as the first. Very well done Ms. Lankes- I bought the album thanks to your lyrical creativity and passionate performance!