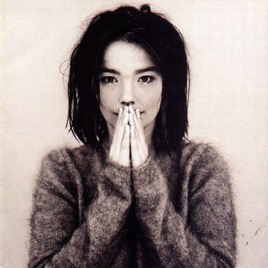 | | TITLE | | TIME |
| --- | --- | --- | --- |
| | | | |
| | | | |
| | | | |
| | There's More to Life Than This (Live Version) | | |
| | | | |
| | | | |
| | | | |
| | | | |
| | | | |
| | | | |
| | | | |
11 Songs, 48 Minutes
Released:

Jul 5, 1993

℗ 1993 Bjork Overseas Ltd./One Little Indian Ltd. under exclusive license to Elektra Entertainment Group for North America and Mother Records/PMV for the rest of the world excluding UK and Iceland
Ratings and Reviews
The legend begins
There are events that only happen every certain years... there are artists that we'll never be given the chance to see repeated... Björk is one of them... This album marks the beginning of the story of an unforgettabe, outstanding, exciting, contagious, addictive, passionate woman who puts her life in her music... This album is sweet in every sense... it's very honest, naive, childish, enjoyable... from pop to ambient... from dance to acoustic... from electronic to etnic... every tune is delicious... definetly a must-have!
debut
Her best album. I would give this album 6 stars if possible.
An Aural Experience
When this album came out I was hooked on it. Listened to it again today and it's still got it. The first time I saw Bjork was the MTV Awards in 1994 where she came on as something big and red. The first thing I noticed aside from her huge dress and cool hairstyle (a variation of twisties that a lot of raver girls were doing at the time - maybe influenced by her?) was her voice and how original her vocal style was. And then the impact of Big Time Sensuality. She also had gigantic stage presence and a playfulness that's still present in her music today. Music was changing and trance, house and electronic music was everywhere but had yet to be fused with songwriting in a meaningful way over a full album with different tempos. And then there was Bjork - the first and possibly still the best to blend the two. The inclusion of jazz, classical instruments, ethnic stylings and more all added to this bizarre, insightful and surreal album rooted in the subconscious and unspoken aspects of life. Just listen.