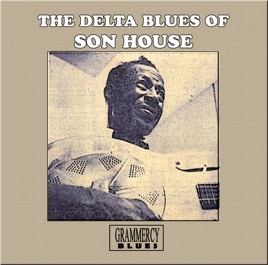 17 Songs, 1 Hour
Released:

Jun 16, 2009

℗ 2009 Grammercy Records
Ratings and Reviews
Creator?
With regard to pump24's comment: it is well known that Son House taught Robert Johnson, who was about 10 years younger than House...so to refer to Johnson as the 'Creator' with a capital c may, from an historical perspective, actually overstate Johnson's role in the genre.
With that said, luv your enthusiasm buddy, keep pumpin'!!!
Must Have
Son House is the originator of the Delta Blues. What else needs to be said? If you're explorin' the genre for the first time, this where you should start. Period.
Yeah, Son!
Robert Johnson is the Creator, yet Son House remains one of the five most important players of true Delta Blues. I love the monotone, raw sound of this album...exactly how it was meant to be. If you think you know music, then you must have Son House somewhere in your collection. Clapton and Page do.