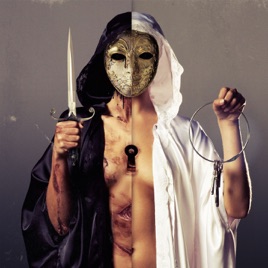 EDITORS' NOTES
While recording There Is a Hell…, vocalist Oliver Sykes experienced horrifying night terrors that bled their way into the British band's third album. Though the record is often despairing, and almost constantly pulverizing, it's also boldly inventive for metalcore: they use electronics, choirs, and even an orchestra on the heart-racing "It Never Ends." On top of that, the record features Canadian pop siren Lights singing hooks on "Crucify Me" and dubstep wizard Skrillex contributing vocals to "Visions."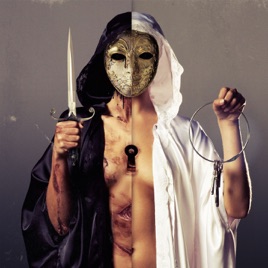 There Is a Hell Believe Me I've Seen It. There Is a Heaven Let's Keep It a Secret.
Bring Me the Horizon
EDITORS' NOTES
While recording There Is a Hell…, vocalist Oliver Sykes experienced horrifying night terrors that bled their way into the British band's third album. Though the record is often despairing, and almost constantly pulverizing, it's also boldly inventive for metalcore: they use electronics, choirs, and even an orchestra on the heart-racing "It Never Ends." On top of that, the record features Canadian pop siren Lights singing hooks on "Crucify Me" and dubstep wizard Skrillex contributing vocals to "Visions."
12 Songs, 52 Minutes
Released:

Oct 4, 2010

℗ 2010 Visible Noise, Ltd., Under Exclusive License To Epitaph (The Americas, Australia & New Zealand) | BMG Rights Management (UK) Ltd., (Rest of World ex Japan)
Ratings and Reviews
Insane Good
This new album is amazing, bmth has grown so much as a band. I liked there old stuff but this new direction they went in is just pure amazing.
Insane
This cd is a major step in the right direction for BMTH. It's much more melodic and full of emotion.

5 stars.
Believe Me, I've Seen It (The New BMTH)
It's a good thing when the more you listen to a song the more you like it. Every song gets better with each listen. None are equivalent to "Diamond's Aren't Forever" or "Pray for Plagues" but thats a good thing. It shows that they're not just trying to recreate the success of their old stuff. The lead singer's voice is different but still filled with the same anguish. The backing vocals by the band and several guest appearances definitely help make it a more interesting album and give it depth. Personally, I enjoy the blend of soft songs and hard songs on an album like this. There's still some really good high and low screaming on this album. I like how they manage to fuse hardcore, brutal riffs and breakdowns with some really beautiful, melodic music. It really does give the album a contrast like heaven and hell. It's not nearly as raw and hardcore as SS overall, and far from CYB, but still good in it's own way. After listening to these songs each several times over I honestly get the impression that the band made the decision to change because they wanted to experiment and not just to cross-over into the mainstream. I like when a band experiments and try different things, even if it doesn't always work. There's still a lot of great music on here and thats what's important. This music truly comes from the heart (BMTH's music always has) and for that I give it 5 stars. Idk what my favorite song is. Right now, it's probably "Anthem" or "Blessed with a Curse".