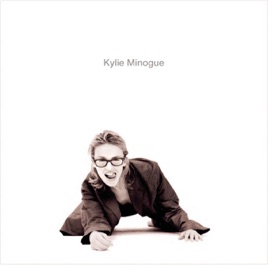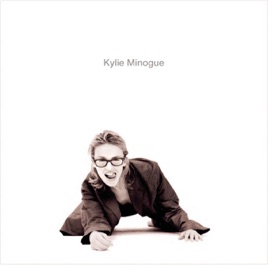 Kylie Minogue (Bonus Disc Version)
Kylie Minogue
4.9, 37 valoraciones

$12.99
| | TÍTULO | | DURACIÓN |
| --- | --- | --- | --- |
| | Confide In Me (Master Mix) | | |
| | | | |
| | | | |
| | | | |
| | | | |
| | | | |
| | | | |
| | | | |
| | | | |
| | | | |
| | Dangerous Overture (Big Brothers Mix) | | |
| | Confide In Me (Justin Warfield Mix) | | |
| | Put Yourself In My Place (Dan's Old Skool Mix) | | |
| | Where Is the Feeling (Acoustic Version) | | |
| | | | |
| | Love Is Waiting (Big Brothers Mix) | | |
| | Time Will Pass You By (Paul Masterson Mix) | | |
| | Where Is the Feeling (West End TKO Mix) | | |
| | Falling (Alternative Mix) | | |
| | Confide In Me (Big Brothers Mix) | | |
| | Surrender (Talking Soul Mix) | | |
| | Put Youself In My Place (Acoustic Version) | | |
| | If You Don't Love Me (Acoustic Version) | | |
| | Confide In Me (French Version) | | |
24 canciones, 2 horas 13 minutos
Se estrenó:

19 de sep. de 1994

℗ 2003 BMG UK & Ireland Ltd./(P) 2003 BMG UK & Irlenad Ltd.
Valoraciones y reseñas
Authentic Kylie!
So I broke down and purchased this album from the UK a few months ago. I got tired of waiting for iTunes to upload the album. Now that it's here, the US won't have to search far for other great Kylie Hits. I recommend tracks 4,5,7 & 8.
Wow Wow Wow!
I feel this album like the inspiration for "Body Language", being an album filled with all the musical genres, Pop, R&B, dance, ballads and more.

The highlights from this album are:
1.-Confide in Me
2.-Put Yourself In My Place
3.-Where Is The Feeling?

Great album, though not her best!
Kylie defines herself
This album is one of my favorites. Everyone praises Impossible Princess a lot, but I actually prefer this one. It is just as heartfelt and diverse as that but fit into the popular music of 1994 a bit better than IP fit into the pop scene at all. I really wish they would've released "If I Was Your Lover" in the States as originally planned because I think would've been a massive hit with a video and some promotion. I also can't stop singing "Dangerous Game" and "Time Will Pass You By." "Falling" also a wonderful track to just relax and groove to. I think this album should've had more singles and should've been handled a lot better. 7 songs deserved to be singles instead of only 3 and it deserved to be as big as her first two albums with her first record label. All I have to say is buy this album, you will enjoy it. Especially with all the bonus tracks!! They make an even better listening experience.