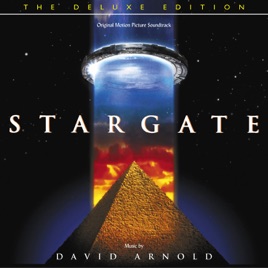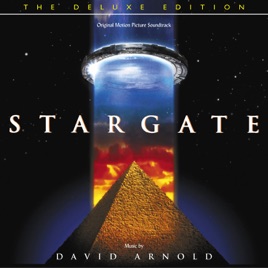 Stargate (Original Motion Picture Soundtrack) [The Deluxe Edition]
David Arnold
TITLE
TIME

Nicholas Dodd & Sinfonia of London

Nicholas Dodd & Sinfonia of London

Nicholas Dodd & Sinfonia of London

Nicholas Dodd & Sinfonia of London

Nicholas Dodd & Sinfonia of London

Nicholas Dodd & Sinfonia of London

Nicholas Dodd & Sinfonia of London

Nicholas Dodd & Sinfonia of London

Nicholas Dodd & Sinfonia of London

Nicholas Dodd & Sinfonia of London

Nicholas Dodd & Sinfonia of London

Nicholas Dodd & Sinfonia of London

Nicholas Dodd & Sinfonia of London

Nicholas Dodd & Sinfonia of London

Nicholas Dodd & Sinfonia of London

Nicholas Dodd & Sinfonia of London

Nicholas Dodd & Sinfonia of London

Nicholas Dodd & Sinfonia of London

Nicholas Dodd & Sinfonia of London

Nicholas Dodd & Sinfonia of London

Nicholas Dodd & Sinfonia of London

Nicholas Dodd & Sinfonia of London

The Destruction of Nagada

Nicholas Dodd & Sinfonia of London

Nicholas Dodd & Sinfonia of London

Nicholas Dodd & Sinfonia of London

Nicholas Dodd & Sinfonia of London

Nicholas Dodd & Sinfonia of London

Nicholas Dodd & Sinfonia of London

The Kiss / The Seventh Symbol

Nicholas Dodd & Sinfonia of London

Nicholas Dodd & Sinfonia of London

Nicholas Dodd & Sinfonia of London

Nicholas Dodd & Sinfonia of London

Nicholas Dodd & Sinfonia of London

Nicholas Dodd & Sinfonia of London

Nicholas Dodd & Sinfonia of London

Nicholas Dodd & Sinfonia of London

Closing Titles (Intro) [Bonus Track]

Nicholas Dodd & Sinfonia of London
37 Songs, 1 Hour 12 Minutes
Released:

Oct 3, 2006

℗ 2006 Varèse Sarabande
Ratings and Reviews
David Arnold's FIRST Masterpiece
Many people might only know of David Arnold's more famous score for the more well-known movie "Independence Day," but this is the score that catapulted him to fame. Thii score is so great, it might be considered a bit better than the one for "Independence Day."

David Arnold nailed it. He provided a score that represented the awe and majesty of the Stargate (Giza, 1928, The Stargate Opens), the spirit of journey and discovery (Mastadge Drag, Caravan to Nagada), and even a sense of spirituality and love (You're On The Team, Daniel and Sha'uri, The Seventh Symbol). You have your brassy main theme, a secondary action theme, a very spiritual/love theme, and a militaristic theme, all intertwined with such precision that it feels perfect. Ethnic intruments plus voices add texture to the score, which really make the movie seem much grander than it actually is.

Trust me, once you hear this score, you will want to see this movie, even if it might not be the greatest thing ever. You might even end up falling in love with the movie.
David Arnold at his very best
Of course I'm a little biased because I'm a fan of the movie and the show it spawned, but I believe this soundtrack to be even better than his more well known Indepedence Day score. While the score from Independence Day is good it is a loud bombastic kind of experience, much like a triumphal march, which of course fits the movie well. The score from Stargate is better to me because of its softer more emotional melodies. Of course it has plenty of loud patriotic moments as well but they are evenly balanced with more emotional undertones. If you are even a passing fan of the film, the series, or David Arnold in general than buy this immediately. Some of the best tracks in my opinion are the Overture, Mastadge Drag, Battle at the Pyramid, Kasuf Returns, and Going Home.
One of the best!
An amazing soundtrack, and equally amazing movie. A good soundtrack is one that evokes strong emotions even without the aid of visual sensation, and this soundtrack definitely accomplishes that.