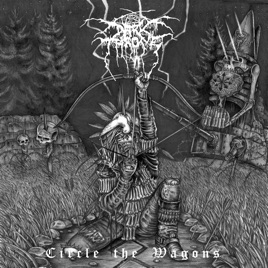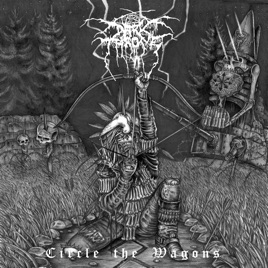 | | TITLE | | TIME |
| --- | --- | --- | --- |
| | Those Treasures Will Never Befall You | | |
| | | | |
| | I Am The Graves Of The 80s | | |
| | | | |
| | | | |
| | | | |
| | | | |
| | | | |
| | | | |
9 Songs, 40 Minutes
Released:

Apr 5, 2010

℗ 2010 Peaceville Records
Ratings and Reviews
I"D SAY 3.5 STARS
I listened to this album about 10 times all the way through before I decided to write review. It is not quite what I expected, but I think it will grow on me. I was expecting something a little heavier but it still has the DARKTHRONE sound to it. They are evolving but not for money or fame so that is respected. That said I still think my favorite album is still A BLAZE IN THE NORTHERN SKY.
A OLD SCHOOL THRASH FEST!!
Its true that Darkthrone hasn't been playing the style of music they have know for in the couple of their newest records since 2006 but that does not mean that they aren't playing Black Metal. This Album is an OLD SCHOOL THRASH FEST. F.O.A.D and Dark Thrones and Black Flags were nothing but THRASH PUNK FESTS and this Album isn't less. To all you haters who hate Darkthone's newest stuff need to realize that this is how Black Metal was before the second Norwegian wave came by. Bands like Venom and Celtic Frost were nothing but a THRASH FESTS with SATANIC LYRICS and the New Darkthrone is the Same, their new stuff is meant for the THRASH HEADS and not for the Norwegian Kids. This does not mean that I Hate the Second wave of Black Metal, but you should know that Fenriz loves all types of genres. Especially
Uraih Heep LOL.

My Favorite Tracks

Circle The Wagons (5/5) IT WAS NICE TO SEE FENIZ CLEAN VOCALS
Black Mountain Totem (5/5) THIS IS THE THRASH FEST I MEAN!!!!!
I Am The Working Class (4/5) THIS WAS THRASHY AND PUNKY!!!

Even though some songs weren't that great, I say if your a crust punk head or love thrash feasts check the songs I loved. Overall It was a great record (5/5)
more of the same
I wish they would actually take time to write an album. It's been the exact same thing for the past four albums.