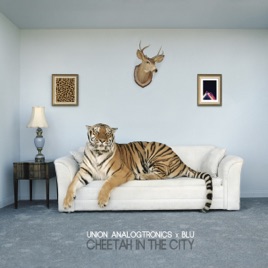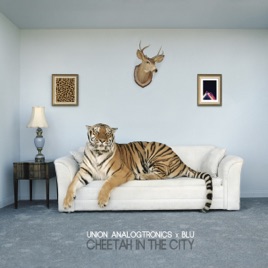 | | TITLE | | TIME |
| --- | --- | --- | --- |
| | | | |
| | | | |
| | | | |
| | | | |
| | | | |
| | | | |
| | | | |
| | | | |
| | Don't Trip (feat. DāM FunK) | | |
| | Lynx (feat. Frank N' Dank & Phat Kat) | | |
| | City Dreams (feat. Olivier DaySoul) | | |
| | | | |
| | The Factory (feat. Erik Riko) | | |
13 Songs, 51 Minutes
Released:

Nov 4, 2016

℗ 2016 Fat Beats Records
Ratings and Reviews
P!!!!!!!!!!!!!!!!!!!!!!!!!!!!!
,
Tiger On the Cover
Oops
Refreshing
In an era where many producers and rappers sound the same, it is refreshing to see that some artists still put their hearts on what they do. Well done!!!
Blu and UA release a threatening 'Cheetah in the City'
This year has been a very busy one for LA rapper/producer Blu, who has already released a handful of collaboration projects prior to this new Cheetah in the City joint-album with Paris beat-duo Union Analogtronics (OJ & Gold). Crenshaw Jezebel, Open Your Optics To Optimism (his best of the year so far) and Titans in the Flesh all had their forms of substance in their own rights, but for Cheetah in the City, despite some interesting new avant garde electro-sounds, it's very typical lyrically and in a street sense, as it follows old common rap stereotypes (rarely good now and mostly deleterious) never questioning or moving away from them. Blu raps on dough, hoes, how to bait the second using the first, and other gutter-oriented themes, and he is careful not to sound too obnoxious with it so he can get away with the tomfoolery, but smart ones will see through the blinds. The only worthwhile song is "Factory" because of its message that "we gotta get our minds on something 'cause it ain't all about stuntin' and frontin'" but the rest is unfortunately just a wild beast animalistically doing a number on civilized society.