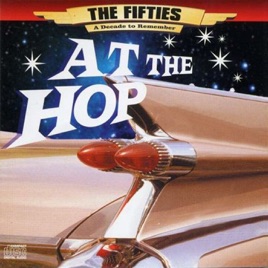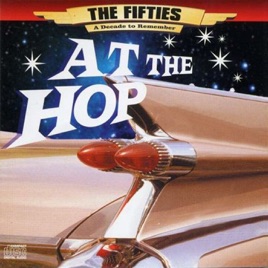 The 50's - A Decade to Remember: At The Hop (Re-Recorded Version)
Various Artists
TÍTULO
DURAÇÃO

At the Hop (Re-Recorded Version)

Danny & The Juniors

Ain't That a Shame (Re-Recorded Version)

Pat Boone

Singing the Blues (Re-Recorded Version)

Guy Mitchell

Don't Forbid Me (Re-Recorded Version)

Pat Boone

The Great Pretender (Re-Recorded Version)

The Platters

The Green Door (Re-Recorded Version)

Jim Lowe

This Ole House (Re-Recorded Version)

Rosemary Clooney

Charlie Brown (Re-Recorded Version)

The Coasters

Seven Little Girls (Sitting In the Back Seat) [Re-Recorded Version]

Paul Evans

Big Man (Re-Recorded Version)

The Four Preps

Mr. Blue (Re-Recorded Version)

The Fleetwoods
14 Músicas, 32 minutos
Lançado:

01/03/2002

℗ 2002 K-tel
Avaliações e opiniões
At least they told us on this one.
I agree with all that's been said about K-Tel. However, on this CD they clearly indicate "Re-Recorded Version." However, in their defense, there are occasionally actual "original recordings by the original artists," like 2 in 20 - maybe. I need the hard to find song "Seven Little Girls." This is very close to the original. So I'll take it.
K-tel Garbage
Why does i-Tunes insist on offering K-tel albums? K-tel never features an original recording -- either they are re-records by the artist or ersatz versions that any of us could sing. Don't spend money on anything K-tel; either download the original versions or don't bother.
The 50's - A Decade to Remember
A discerning ear knows an original tune from a fake one. K-Tel should be sued for making such trash and iTunes should be ashamed of sucking in unsuspecting buyers. Songs should be labeled as "Original Song by Original Artist" or otherwise identified as knock-offs to let the buyer be fully informed as to exactly what he is getting. Otherwise the purchase is a rip off, as this one is!