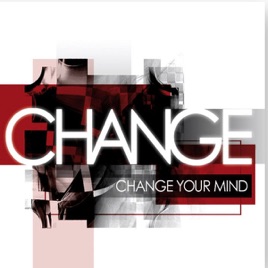 | | TITLE | | TIME |
| --- | --- | --- | --- |
| | | | |
| | | | |
| | If Only I Could Change Your Mind | | |
| | | | |
| | Time for Us (featuring Mike Francis) | | |
| | | | |
| | | | |
| | | | |
| | | | |
| | | | |
| | | | |
| | Superstition (Bonus Track) | | |
| | Let'S Go Together ((The Paul Hardcastle Re - Mix) Bonus Track) | | |
13 Songs, 1 Hour 1 Minute
Released:

Nov 12, 2009

℗ 2009 One Trybal S.r.l.
Ratings and Reviews
Sometimes.... you can't go home!
I've been a fan of Change from the days of Luthur Vandross.
Well like all things-- I realize that everything must change. "Change" is eminent,
however, sometimes you just can't go home. Most of the tracks are o.k.--and the lead vocalist
is adequate. The only take notice track is the remake of Marvin Gaye's "I Want You". What can i say,
sometimes the Glory days are just that...
This is a significant album for all lovers of the group Change.
I have been a Change fan forever. The first album I ever bought was Miracles. I listened to it cover to cover. "Miracle", "On Top", "Stop For Love" & "Your Move" were hidden gems on an album that, in my opinion, was their absolute best with "Paradise", Hold Tight" and Heaven Of My Life" receiving most of the play. I was pleasantly surprised to hear that Change had another album that I had not heard. For all you haters out there that compare this album to the others, please read the groups bio. Not only was their longtime producer murdered in 1987, this album was actually recorded in the early 90's and then shelved until 2009. Given that information and listening to the album with an open mind, I really like a couple of tracks. "Way You Want Me" and "Say What You Wanna Say" have a hint of that old Change magic and funkiness with the background group upbeat vocals to them but were clearly produced with the 90's sound in mind (think Bobby Brown, Chuckii Booker Paula Abdul, etc). I would buy this album in a heart beat. It is a significant part of the story that is and was Change. One of my favorite groups of all time.
Old fans stay far, far away
I am the 1st Change fan! Got all their stuff. Even BBQ and Ritchie Family and all kinds of side projects but this thing is rancid. Not the change we need or want. In fact, they should go back to their old style. Not only did they include a re-record of one of their late (but good) songs, "Let's Go Together"- which not only did NOT need to be re-sung (over the 1986 original track)- poorly, I might add- but they even include a sickening R A P P E D version of Stevie's classic "Superstition". Why? I dunno what happened but if this is the way they plan on coming back, they can friggin' stay gone.