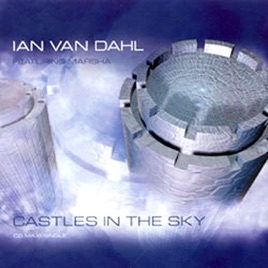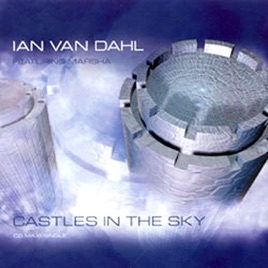 | | TITLE | | TIME |
| --- | --- | --- | --- |
| | Castles In the Sky (Radio Edit) | | |
| | Castles In the Sky (Extended Mix) | | |
| | Castles In the Sky (Peter Luts Remix) | | |
| | Castles In the Sky (Perfect Sphere Remix) | | |
| | Castles In the Sky (Absolom Remix) | | |
| | Castles In the Sky (De Donatis Remix) | | |
| | Castles In the Sky (Wippenberg Remix) | | |
7 Songs, 45 Minutes
Released:

Jan 9, 2001

℗ 2000 Robbins Entertainment LLC
Ratings and Reviews
Great Remixes
All of these remixes are very good, but I'll help you pick out the good ones.

1 - Radio Edit - Basic song, recognizable.

2 - Extended Mix - Okay, but really what it is is the radio edit with three minutes added to it.

3 - Peter Luts Remix - Very good! I love the drifting synthwork when the vocals play.

4 - Perfect Sphere Remix - I felt a little cheated on this one because it has no vocals. It is still good though because you can't even tell that it's Castles in the Sky until 3 minutes of the mix has passed.

5 - Absolom Remix - I felt even more cheated on this one because it had no vocals and sounded a lot like the original.

6 - De Donatis Remix - Awesome remix. I love the robot voice on this one. Also take notice on the effects added to the vocals.

7 - Wippenberg Remix - The best on this single! I love how this remix is the only one that doesn't use the familiar riff from the original. I thought it could have used a little more vocals, but realized those were the only lyrics. I also like how the beginning starts off with a beat but the ending is a very different one.
Great, but not the best...
This is an awesome song, and is way past wort the money, but would have been better is they worked more on the beat then the lyrics. The song is cool all together, so all tecno/trance fans...by this song!
Ian Van Dahl Does It Again...
Don't let the short previews throw you off, this is a must have song. It is a Trance/Dance that nearly anyone can enjoy, and any true Techno/Trance fan must have. If you are not getting it for a club, just get Radio Edit. It is short and sweet, won't get boring, and guarantees hours and hours of listening enjoyment.