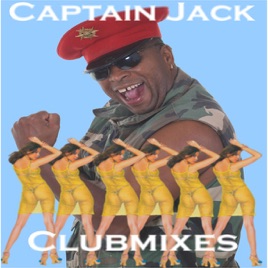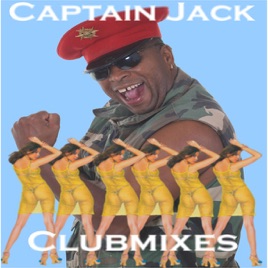 | | TITLE | | TIME |
| --- | --- | --- | --- |
| | Captain Jack (Peacecamp Mix) | | |
| | | | |
| | | | |
| | Drill Instructor (Electronic Voice Remix) | | |
| | Drill Instructor (Summer of Love Remix) | | |
| | Drill Instructor (All for 1 Clubmix) | | |
| | Little Boy (Captain's Dance Mix) | | |
| | Little Boy (Rave-O-Lution Mix) | | |
| | Soldier Soldier (Cyborgs In Rio Mix) | | |
| | Soldier Soldier (Aqualite Remix) | | |
| | Together and Forever (Captain's Club Mix) | | |
| | Another One Bites the Dust (Club Mix) | | |
| | Dream a Dream (DuMonde Shortmix) | | |
| | Centerfold (Mark'Oh Remix) | | |
| | Centerfold (Perplexer Clubmix) | | |
| | Get Up! (Extended Dance Mix) | | |
| | Get Up! (Ibiza Nightgroove Mix) | | |
| | Only You (Extended Twist Mix) | | |
| | Only You (Extended Groove Mix) | | |
| | | | |
| | My Generation (Fat Beat Mix) | | |
| | My Generation (Miami Bass Mix) | | |
| | Say Captain Say Wot (Extended Mix) | | |
| | Say Captain Say Wot (Captain's Delight Clubmix) | | |
| | Say Captain Say Wot (Space Night Dance Mix) | | |
| | | | |
26 Songs, 2 Hours 20 Minutes
Released:

Aug 12, 1996

℗ 2006 Beatdisaster Records GmbH
Ratings and Reviews
My Generation!!
I love this one!!! and it's a DDR MAX song!! :D
everyone should own this cd!
this album is really good when you are at the gym, at work, or in the car!!! it keeps me up and pumped. this cd is worth the $10, you will NOT regret it.
Cool
wow i like these songs!!