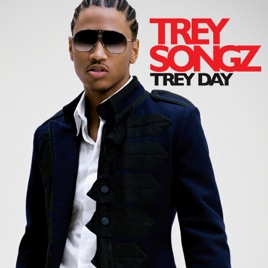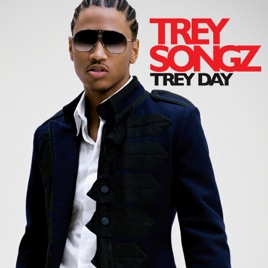 TITLE
TIME

Intro: Trey Day [Featuring Bun B]

Trey Songz & Bun B

Fly Together [Featuring Jim Jones]

Trey Songz & Jim Jones
13 Songs, 51 Minutes
Released:

Oct 2, 2007

℗ 2007 Atlantic Recording Corporation for the United States and WEA International Inc. for the world outside of the United States.
Ratings and Reviews
its deff a must buy!!
This is crasyy. imma lay down the ratings for ya..:

Lone Gone Missin: 3starss. ehh its alrightt. not my favorite song but its a good beat no doubt.

Wonder Woman: 5starss!!! we all no how good this song is. and even so its not the best on the album.

No Clothes On: 3starss. Its ok. it sounds like a timbaland song. but i wouldnt buy this song.

Sex For Yo Stereo: 3starss. My least favorite on the album..

Last Time: 5starss!!! Deffinattely a hott songg. has some freaky stuff but not enuff to disturbing. great song i love it!

Can't Help But Wait: 5starss!!! One of the only songs on the album without any nastey wordss lol. its deff a hott one!

Grub On: 5starss!!! I love this songg. its entertaining and at the same time a good song.

Fly Together: 4 starss. proally going to be a single. im not a huge fan but it has a good beat n sticks to ya head n it sounds like a single.

Store Run: 4starss. ehh nothin to say about it. only like it cuz its educational.

Missin You: 4starss. Not my favorite. but my friends like it. im the only one who doesnt. i deff wouldnt buy it inndividualy but its a good compliment to "Can't Help But Wait" and "Last Time".

Role Play: 4starss. good song but needs parental advisory.

We Should Be: 5starss!!! Personally its my favorite song on the whole album. its a little dragged out but its so calming that i dnt even care. the best on the album.
Trey Songz-Trey Day
With his debut, I Gotta Make It, having decent success, but not reaching gold status, Trey is back with Trey Day after numerous pushed back release dates.

Trey Day Intro: Great introductory horns, as Bun B drops a solid verse about how Trey is back, so quit hatin. 3.5/5
Long Gone Missin: Bouncy strings, with triumphant horns. He starts off by rapping a verse and then sings on the hook. It's more of light singing, over excellent production, a worthy statrer. 3.5/5
Wonder Woman: The first single that was released awhile ago, Danja's interesting synths and complex production work well. More of a club feel, Trey sings nicely over the track with feeling. 4/5
No Clothes On: The Runners produced "No Clothes On", sounds very similar to their beats, with a bouncy piano loop and a chopped and screwed hook. A decent track. 3/5
Sex For Yo Stereo: Troy Taylor's light production is nicely complimented by Songz' creative idea of sex for the stereo. It's creative and has an appealing hook. 3.5/5
Last Time: Longtime R&B producer, Bryan Michael Cox has flutes, piano and a nice laid back feel. Trey sounds good on this slower tempo'd love track that builds and then settles. 4/5
Can't Help But Wait: Stargate's light keyboards blend perfectly and the uptempo track succeeds. The second single, it is another solid highlight. 4.5/5
Grub On: R. Kelly produced, it was only decent, a little too slow and didn't work for me. 2.5/5
Fly Together: Rumored to be a single, Eric Hudson has a great snare/clap line, really shines when the synths come in. Jim Jones makes a decent appearance, the hook is great and the bridge is where the track truly shines. 4/5
Store Run: Light guitar strumming and pulsating bass, Trey makes a solid track here that is mellow. Topic was a little corny, but the track works. 3.5/5
Missin You: Production was average, uptempo track that featured an electronic voice on the hook. 2.5/5
Role Play: Interesting production, a solid piano line mixed with unusual drums and beats. Trey's singing is nice and lyrically it works, but is a little overpowered by the production. 3.5/5
We Should Be: Fitting ending, it's a smooth ballad that is specifically for couples. Love track that is well done. 4/5

Trey's sophomore album, Trey Day is a very nice follow up. His debut, at times lacked due to its mellow feel, and got boring after a while. The shortened tracklist works to Songz' advantage and highlights include the club hit "Wonder Woman", smooth "Can't Help But Wait", lovely "We Should Be" and "Last Time". After "Summer With Miami", Jim Jones and Trey combine for another solid collaboration on "Fly Together". The only missteps are "Grub On" and "Missin You", other than that the album is nicely crafted with top notch production.
Rating 7.5 out of 10
Best R&B Album of the Year
I doesn't surprise me how GREAT this album is....it's extremely rare these days to be able to listen to an album without skipping a track. Trey Day beats the odds!!! Trey Day is so good that I can't even pick a favorite song, they are all excellent and very different. This album has range, every song from "Wonder Woman" to "Role Play" is unique and enjoying. He as ballads, up-tempo and everything in between. I may be a little baised being that I am a major Trey Songz fan; I became a true fan after seeing him in concert. He truely sounds better live than he does recorded. I'm Serious!!! God has truely blessed him with a gift and he uses it very well. Unlike other R&B Artist Trey Songz actually makes quality music. I hope this album brings him out of the shadows and into the lime light...because truth be told he is the best R&B artist around.