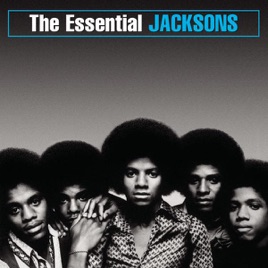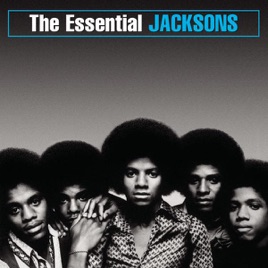 | | TITLE | | TIME |
| --- | --- | --- | --- |
| | | | |
| | | | |
| | | | |
| | | | |
| | | | |
| | Shake Your Body (Down to the Ground) | | |
| | | | |
| | | | |
| | | | |
| | | | |
| | | | |
| | | | |
| | Nothin' (That Compares 2 U) | | |
| | Don't Stop 'Til You Get Enough (Live from the 1981 U.S. Tour) | | |
14 Songs, 1 Hour 12 Minutes
Released:

Mar 5, 2004

℗ This compilation (P) 2004 Sony Music Entertainment
Ratings and Reviews
An Amazing Time Capsule of Music
I rediscovered this collection while my iPod was on random play. The Jackson's late 70s work created a fusion of R&B and disco that is far less dated than most music of this period. Add to that beautiful harmonies and the joy in Michael's voice, this collection moves ones feet and recalls a era before drum machines and synthesizers drained the life and soul from dance music. AWESOME!
Gone, but never forgotten
Now that Michael has passed into the Great Beyond (hopefully a better place for him), it's time to revisit some of his lesser known, middle-period music.

"Enjoy Yourself" is an undeniably catchy tune with a quirky chorus that demands the subject to enjoy (her)self. "Show You the Way to Go" features an almost mournful guitar hook gives the song a sense of gravity as Michael asks to be allowed to guide the listener.

"Blame It On the Boogie," "Shake Your Body," "Lovely One" and "Don't Stop 'Til You Get Enough" are all cut from the same danceable cloth, while "This Place Hotel," "Can You Feel It" and "Walk Right Now" are more serious affairs with "Hotel" foreshadowing the siren theme of later MJ songs "Billie Jean" and "Dirty Diana."

The throwaways here are "Goin' Places" and "Find Me a Girl." The MJ-MJ (Mick Jagger) collaboration "State of Shock" isn't terrible, and its rough guitar licks sound like a sped-up version of Dirty Diana.

With 11 true essentials on a 14-song album, "The Essential Jacksons" is aptly named.
Dancing With the Stars
I just heard Blame It on the Boogie on Dancing With the Stars and went straight to iTunes to buy it. I forgot how much I LOVE this song... Great Album!!!