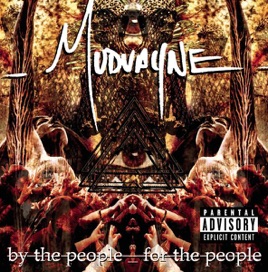 | | TITLE | | TIME |
| --- | --- | --- | --- |
| | | | |
| | | | |
| | | | |
| | | | |
| | | | |
| | | | |
| | | | |
| | | | |
| | Death Blooms (Demo Version) | | |
| | | | |
| | Fall Into Sleep (Demo Version) | | |
| | | | |
| | Not Falling (Demo Version) | | |
| | | | |
| | | | |
| | | | |
| | | | |
| | (Per)Version of a Truth Intro | | |
| | (Per)Version of a Truth (Demo Version) | | |
| | | | |
| | World So Cold (Live Version) | | |
| | | | |
| | On the Move (Demo Version) | | |
| | | | |
| | | | |
| | | | |
| | | | |
| | | | |
| | All That You Are (Demo Version) | | |
| | | | |
| | Forget to Remember (Acoustic) | | |
| | | | |
| | | | |
33 Songs, 1 Hour 16 Minutes
Released:

Nov 23, 2007

℗ 2007 SONY BMG MUSIC ENTERTAINMENT
Ratings and Reviews
a decent compilation album.
okay i'm a huge Mudvayne fan but i think that the track listing could have been much better (where's Severed?). I feel more obligated to comment because of the stupid and ignorant comments about it. first off if you're some big Rap fan you shouldn't come and comment about Satan music just go listen to stuff about iceing people and slappin' B****es and W***s this isn't Satanic so there's a stereotype about Rap. Next Mudvayne doesn't play Dropped D they play Dropped B i've read their tabs and neither sound bad. Last, for everyone who thinks this is their new album they should check the internet. Their new albums supposed to come out next February and its called Shades of Grey (pretty easy to find this out). Otherwise, this is an okay compilation but i think it could be better.
A Little Disappointed (just a little)
I thought this was going to be a new Mudvayne album, when I heard Dull Boy, I thought to myself, after being with Hellyeah, Chad Grey rocks for making another Mudvayne album. This is more like a greatest hits cd, except with song demos and live and acoustic versions. but still they have come a long way and have done a lot of hard work, I mean Chad Grey and half of the band must be exhausted from doing 2 band cds, one for Hellyeah and this new Mudvayne cd. I mean Hellyeah was on Family Values tour with Korn, and after doing all that touring, they came back and left Vinny to do another Mudvayne cd. So let's give'em a break cuz they're tired, but if you are a true mudvayne fan like me, get the cd, i mean some of the demos are heavier and stuff, pretty cool even if you are new to mudvayne!
By the people...
I think its really a great idea for mudvayne to go out and let the fans decide what their "filler" album will consist off. Its interesting to hear whereand when these tracks were recorded. For the people that complain about no new material... Mudvayne will be back in the studio after Chad wraps up his tour with Hell Yeah in January. Theoretically, Mudvayne could have a new album in stores next week if they wanted to. Problem is, the alterna-metal outfit doesn't want to. They're not ready to part with it yet and won't be for a while — despite earlier reports that the band's fourth studio LP would be finished in time for an early 2008 release.

That's because frontman Chad Gray has had a change of heart. He'd like to tinker with the songs the group has worked on, and he wants his band to come up with even more material he can work with.