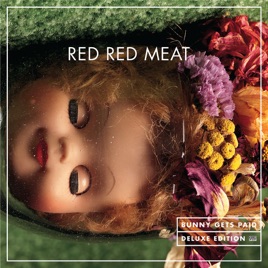 EDITORS' NOTES
Many of these sleepy, bluesy tunes teeter back in the proverbial chair — but just when you think it's all about to topple over and crumble, howling storms of feedback upstage the very guitars that birthed them, carrying the songs to higher plateaus. The moving "Gauze" keeps everything together just enough to fine-tune the listener's heartstrings, even though the band's guitar strings sound like they haven't been changed in months. Tim Rutili's kid-with-hayfever vocals could have inspired fellow Chicagoan Jeff Tweedy, especially on the opening dirge "Carpet of Horses." Conversely, "Chain Chain Chain" rocks slowly and heavily, pitting slackened dilapidation against the authority of taut expression. And not since Pavement's compilation Westing (By Musket And Sextet) have sonic scribbles of sound come together so imperfectly beautiful as on "Rosewood, Wax, Voltz + Glitter." Out of the seven bonus songs here, the true standouts are a lo-fi, rusty-hinged version of Low's "Words" (dig the epic chorus) and the lengthy dub mix of "Mouse-ish."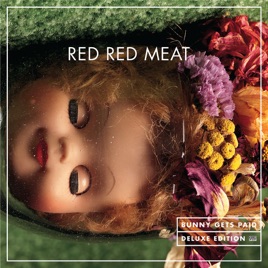 EDITORS' NOTES
Many of these sleepy, bluesy tunes teeter back in the proverbial chair — but just when you think it's all about to topple over and crumble, howling storms of feedback upstage the very guitars that birthed them, carrying the songs to higher plateaus. The moving "Gauze" keeps everything together just enough to fine-tune the listener's heartstrings, even though the band's guitar strings sound like they haven't been changed in months. Tim Rutili's kid-with-hayfever vocals could have inspired fellow Chicagoan Jeff Tweedy, especially on the opening dirge "Carpet of Horses." Conversely, "Chain Chain Chain" rocks slowly and heavily, pitting slackened dilapidation against the authority of taut expression. And not since Pavement's compilation Westing (By Musket And Sextet) have sonic scribbles of sound come together so imperfectly beautiful as on "Rosewood, Wax, Voltz + Glitter." Out of the seven bonus songs here, the true standouts are a lo-fi, rusty-hinged version of Low's "Words" (dig the epic chorus) and the lengthy dub mix of "Mouse-ish."
| | TITLE | | TIME |
| --- | --- | --- | --- |
| | Carpet of Horses (Remastered) | | |
| | Chain Chain Chain (Remastered) | | |
| | Rosewood, Wax, Voltz + Glitter (Remastered) | | |
| | | | |
| | | | |
| | | | |
| | Variations On Nadia's Theme (Remastered) | | |
| | | | |
| | Sad Cadillac (Remastered) | | |
| | Taxidermy Blues In Reverse (Remastered) | | |
| | There's Always Tomorrow (Remastered) | | |
| | Chain Chain Chain (4-Track Demo) | | |
| | Idiot Son (Single Version) | | |
| | | | |
| | | | |
| | Carpet of Horses (Cleversly Version) | | |
| | | | |
| | Wishing (If I Had a Photograph of You) | | |
18 Songs, 1 Hour 22 Minutes
Released:

Oct 10, 1995

℗ 2009 Sub Pop Records
Ratings and Reviews
One of Sub-Pop's finest releases.
I was working at a great record store in Seattle that is no longer around and while "grunge" was on it's way out and people were wondering how Sub Pop would survive without Nirvana, Mudhoney, Soundgarden, etc. The thing with Sub Pop is that they know what sounds good and even though it might take a few listens, "Bunny Gets Paid" was one of their finest releases in the mid 90's. I'm so glad that this was remastered and put out with bonus tracks. When RRM played, you never knew what was going to happen, I've witnessed some GREAT shows and some not so great shows, but the thing about these guys is that they played their hearts out every night. If you go back and listen to a lot of the releases that Sub Pop put out in the mid 90's you'll find some great stuff. Eric's Trip, Velocity Girl, RRM and Jale, just to name a few. Bunny Gets Paid is at the top of the list in my eyes. I hope you like this amazing record (with a Flock of Seagulls cover to boot!)

M.E.
one of the best records of the last 2 decades!!! WAY ahead of it's time.
Whoever wrote the blurb for itunes is wrong. spend some time with this record. even after 12 years of listening, it's still one of my favorites.
One of my favorites.
Lay in bed in the middle of winter with your eyes closed and give this a listen. Kind of sad that constitutes as a "favorite" for me, but hey. Buy it.