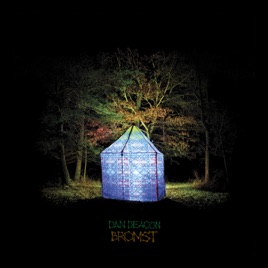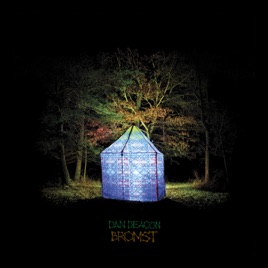 | | TITLE | | TIME |
| --- | --- | --- | --- |
| | | | |
| | | | |
| | | | |
| | | | |
| | | | |
| | | | |
| | | | |
| | | | |
| | Slow With Horns / Run for Your Life | | |
| | | | |
| | | | |
| | | | |
12 Songs, 1 Hour 7 Minutes
Released:

Mar 24, 2009

℗ 2009 Carpark Records
Ratings and Reviews
greetings, dan, and welcome to planet earth
This is Dan's most accessible and successful album to date. Although it has just as much raw, unbridled energy as his previous albums, Bromst feels more like a tightly composed, complete work of art than a collection of fun absurdist abstractions. Even so, Bromst is more of a maturation or coming-of-age than a departure. You'll feel like you're surrounded by both academics at a totally rad avant-garde electronic music concert as well as 15-year olds raging and going completely mad. After having listened to this album ten times (or more), I wouldn't change a thing, and I know that this will be one of my top five albums of 2009.
Excellent.

Ok, so this is really good. Given the success of Deacon's and his unlikely rise in popularity ... our unlikely leading man has stepped up to the plate and given it his all ... this album is HUGE sounding ... its epic in the sense that Axis was epic for Hendrix or Houses of the Holy was epic for Led Zep. There is more concentrated intelligence in some of these note choices then in an entire albums but others (who get on the radio.) Its electronic and live instruments together ... like good early post-rock but unlike post-rock it sounds fresh. Listening to this record is like running a marathon or climbing a mountain ... its a bit of a challenge for the person who is just catching on to Dan Deacon now, so you can download some tracks ... as an actual fan of this music I have to recommend Paddling Ghost, Snookered, Of the Mountains and my all time favorite on this album Surprise Stefani.
Build Voice is eaxctly what Dan did...
by really bringing the vocals into play on this album without losing any of the structure in the musical composition from his previous work. There are still infinite combinations of vocal modulation still left unheard to humans and will probably remain so for at least a few hundred more years. The art of audible sound experimentation music is about to get a nice nudge forward thanks to Bromst. On more than one track, Dan Deacon was able to bring out the best part of Stereolab and put it under a dusty microscope to add to the texture of the visualization while the Japanese bullet train repetition of percussion provided the stability to listen to all the layers at light speed. A total F'en Gamma Ray Burst of saturated/wet primary color spheres all bouncing uncontrollably fast at the quantum level landscape of chaos.