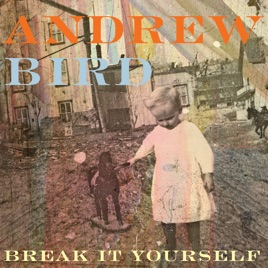 EDITORS' NOTES
Always an astute collaborator, Andrew Bird delivers one of his strongest-ever duets—with St. Vincent's Annie Clark—on his sixth solo studio album. On "Lusitania," a stately ballad that equates a troubled relationship with famous nautical disasters, Clark's husky tones provide the perfect complement for his whistling and crooning. The album's many beguiling combinations include Bird's audacious marriage of bluegrass and Afro-Caribbean rhythms on "Danse Caribe" and the captivating blend of ambient murk and symphonic grandeur on "Hole in the Ocean Floor."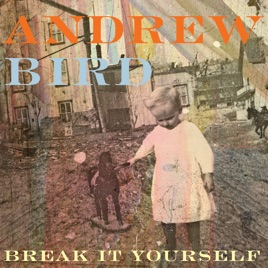 EDITORS' NOTES
Always an astute collaborator, Andrew Bird delivers one of his strongest-ever duets—with St. Vincent's Annie Clark—on his sixth solo studio album. On "Lusitania," a stately ballad that equates a troubled relationship with famous nautical disasters, Clark's husky tones provide the perfect complement for his whistling and crooning. The album's many beguiling combinations include Bird's audacious marriage of bluegrass and Afro-Caribbean rhythms on "Danse Caribe" and the captivating blend of ambient murk and symphonic grandeur on "Hole in the Ocean Floor."
| | TITLE | | TIME |
| --- | --- | --- | --- |
| | | | |
| | | | |
| | | | |
| | | | |
| | | | |
| | | | |
| | Near Death Experience Experience | | |
| | | | |
| | | | |
| | | | |
| | | | |
| | | | |
| | | | |
| | | | |
14 Songs, 1 Hour
Released:

Mar 6, 2012

℗ 2012 Mom + Pop
Ratings and Reviews
Genius
I have been listening to the power and brilliance of Mr.Bird since I was 9 years old. I'm now 21 and the music continues to aww me every time I listen to this inspiring and calming sound. Great album and great career.
The Bird Soars Once Again
Break It Yourself is magnificent stuff. Andrew Bird has the same superb multi-instrumentalism, but this time the energy and atmosphere is more chilled and relaxed this time around, compared to the more energetic and playful "Noble Beast". With each track, try to "Break It" down yourself and give it time. It's a sure grower that rewards with each listen.
Digital gold...
Another brilliant album by a brilliant man....SO fantastic! My ears have never been so happy!