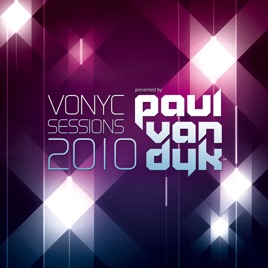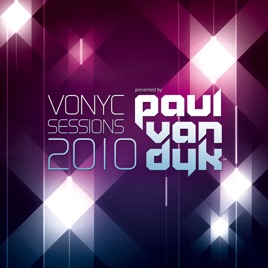 TITLE
TIME

I Believe In You (Ali Wilson & Tristan Ingram Full Fire Club Mix)

Hannah

Inspiration (Original Mix)

Pryda

Remember Me (Original Mix) [feat. Susie]

Ben Preston

Away from Here (Arty Remix)

Sneijder

She Gave Happiness (Arty Remix Edit)

D-Mad

Pascale 2010 (Green & Falkner Remix)

Plastic Angel

We Are the Future (Original Mix)

Strobe

Going Back to My Roots (STFU Mix)

STFU

Thrive (EDX's Fe5tival Mix)

EDX

Trouble In the Redlight District (Weekend Heroes Remix)

Tomcraft & Jerome Isma-Ae

Vonyc Sessions 2010 Presented By Paul Van Dyk (Full Continuous DJ Mix, Pt. 1)

Right Back (Anton Firtich Dub)

Yuri Kane

Sique (Ronski Speed Remix)

Mike Shiver & Fandy

This Night (Alex M.O.R.P.H. Remix) [feat. Audrey Gallagher]

Filo & Peri

Remember Love (Original Mix)

DJ's United

Lesson Learned (Giuseppe Ottaviani Remix)

Orla Feeney

Hyper Globe (Original Mix)

Ernesto & Bastian

We Come Together (Reverse Radio Edit) [feat. Sue McLaren]

Found a Way (Original Mix) [feat. Fisher]

Jon O'Bir

Everything to Me (Giuseppe Ottaviani Remix)

Sly One & Jurrane

Nothing Else Matters (Aly & Fila Remix) [feat. Ana Criado]

Max Graham

The Great Escape (Original Mix)

Rank 1 & Jochen Miller

First State & Sarah Howells

Ready (Maarten De Jong Remix) [feat. Emma Lock]

Giuseppe Ottaviani & Walsh & McAuley

Global Code (Scot Project Remix)

Greg Downey

Altitude (Giuseppe Ottaviani Remix)

Mark Eteson & Ben Nicky

We Are One (Giuseppe Ottaviani Remix) [feat. Johnny McDaid]

Out of the Blue 2010 (Giuseppe Ottaviani Remix)

System F

Absolute Reality (Original Mix)

Reverse

Vonyc Sessions 2010 Presented By Paul Van Dyk (Full Continuous DJ Mix, Pt. 2)
39 Songs, 6 Hours 57 Minutes
Released:

Dec 28, 2010

℗ 2010 VANDIT Records, Berlin
Ratings and Reviews
Sensational
The disc 1 mix is simply spectacular.

As for the rest of the album, it's Paul van Dyk, and that can't ever really be a bad thing.
PVD!!!!!
Love this album:-D wish more extended song. Amazing P.V.D!!!!! you inspired me! Big fan of you
PVD;0
Great Album, Good music, pvd.....