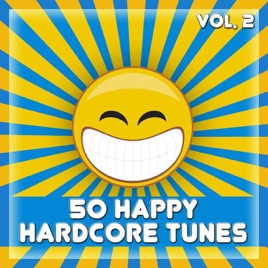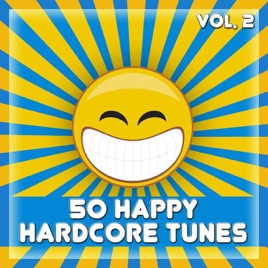 50 Happy Hardcore Tunes 2
Various Artists
TITLE
TIME

We Like Marihuanna (Edit)

DJ Isaac

Do You Wanna Dance (Edit)

DJ Gizmo & Delerium

The Dark Raver & DJ Vince

Let's Have Some Fun (DJ Isaac Remix)

Nic Vegter & Mirko Van Bommelen

Mister Mister Scarface (DJ Isaac Remix)

DJ Pagan

How Deep Is Your Love (Radio Edit)

Brothers In Crime

Baddest Muthafucker (Buzzy's Anthem Mix)

Square Dimensione

Check This Out (Oldest Stylos Mixos)

DJ Gizmo & DJ Norman

Rip S**t Up (DJ Isaac Remix)

DJ Mongoose

Ruff to the Max (El Bruto Mix)

Obliterator

DJ Gizmo & The Dark Raver

Flame On (El Bruto Remix)

DJ Mongoose

DJ Gizmo & The Dark Raver

Jump Off the F*****g Roof

The Carpenter

Nic Vegter & Mirko van Dommelen
50 Songs, 2 Hours 56 Minutes
Released:

Mar 31, 2008

℗ 2008 Cloud 9 Dance
Ratings and Reviews
wonderwonder
This music makes me twitch. Is that a good thing?
lol
once again the "happy harcore tunes" album is wack, listen to real harcore....angerfist,neophyte, stuuf like that. dont think this is what harcore is, this makes it look bad. but check out the artists i listed, u wont b dissapointed
Disappointing
This is the most annoying album I've ever listened to. Can I get a refund?