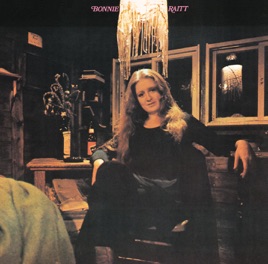 EDITORS' NOTES
At just 21 years of age, Bonnie Raitt had the good sense to record her debut album live to four-track at an empty summer camp on Lake Minnetonka. By doing so, she gave listeners a sense of her amazingly composed guitar and vocal skills. Raitt's equally capable of tender folk and raunchy blues. In fact, her two originals—"Thank You" and "Finest Lovin' Man"—hold their own right alongside Paul Siebel's gentle "Any Day Woman," Stephen Stills' classic "Bluebird," and the open wound that is Robert Johnson's "Walking Blues."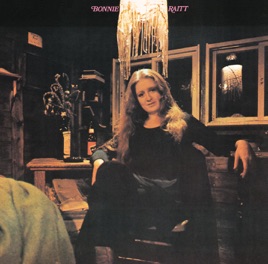 EDITORS' NOTES
At just 21 years of age, Bonnie Raitt had the good sense to record her debut album live to four-track at an empty summer camp on Lake Minnetonka. By doing so, she gave listeners a sense of her amazingly composed guitar and vocal skills. Raitt's equally capable of tender folk and raunchy blues. In fact, her two originals—"Thank You" and "Finest Lovin' Man"—hold their own right alongside Paul Siebel's gentle "Any Day Woman," Stephen Stills' classic "Bluebird," and the open wound that is Robert Johnson's "Walking Blues."
| | TITLE | | TIME |
| --- | --- | --- | --- |
| | Bluebird (Remastered Version) | | |
| | Mighty Tight Woman (Remastered Version) | | |
| | Thank You (Remastered Version) | | |
| | Finest Lovin' Man (Remastered Version) | | |
| | Any Day Woman (Remastered Version) | | |
| | Big Road (Remastered Version) | | |
| | Walking Blues (Remastered Version) | | |
| | Danger Heartbreak Ahead (Remastered Version) | | |
| | Since I Fell For You (Remastered Version) | | |
| | I Ain't Blue (Remastered Version) | | |
| | Women Be Wise (Remastered Version) | | |
11 Songs, 37 Minutes
Released:

Jan 1, 1971

℗ 1971 Warner Records Inc. Marketed by Rhino Entertainment Company, a Warner Music Group Company
Ratings and Reviews
garage / cottage classic
like jackson browne, bonnie raitt's first three albums were all brilliant in unique ways. this, her first, was recorded with friends who clearly share a love for this music, these songs, and each other. bonnie's later recordings were justifiably popular, and this record is never going to have mass appeal. but it's so real, so natural, so beautifully curated, performed, and recorded, that it has a quality a performer can't rehearse or plan for: an organic sense of timelessness. it's like listening to the rain on the roof of a cabin or a cottage, which might be far away from civilization, but can never be far enough away to let you forget the heartache these songs express. it's one single piece of music that takes the listener to familiar, personal, and ultimately redemptive places. 'give it up or let me go' was nearly as good, and probably had a better band and better songs. definitely had better audio quality. but this one is the original. just listen to the 30-second clips. that voice, that crackle on the lousy mastering of the recording (it sounds a little like they made the digital copies from my original vinyl lp), that band, those songs. if you're not hooked by the clip of 'bluebird', then this won't work for you. if you are, you'll find wisdom and a musical thrill here that is rare, and one that, frankly, even bonnie raitt never equalled.
Raw, real, unfiltered Raitt
I think this was her first. I looked for it in the 'contemporary' bin after hearing Bluebird on Cerphe's show on 'HFS in D.C. but couldn't find it. Turns out it had been put in the 'Country' section for some reason. Those were different times. There wasn't such concern with where a musician fit - or didn't fit back then. Bonnie's music wouldn't have been easy to categorize any way. It was jazzy, bluesy R&B with the Bumblebees doing backup vocals.. Looking back now I'd say it was American music and I'd note how it came together at the very end of the figurative and literal Big Muddy; it was a white girl at the whip cracking end of the Mississippi and on the other end, snapping that whip, was New Orleans. But I didn't know that then. I only knew that this kid pn the cover with the bottle of Cutty Sark was something very special. What a soulful voice! What a soulful look! That streak in her wavy red hair. I feel sorry for you if you didn't get to discover her then.
Bonnie Raitt: Thank You
I love how young Bonnie Raitt sounds on this album. Thank you is one of my favorite songs of all time. She fully envelopes you and captures the feeling of new love that brings you fulfillment and safety of another's arms holding you when at times life can feel so lonely.