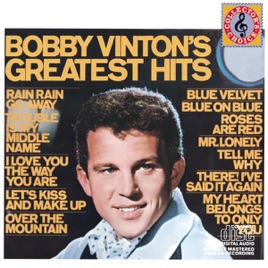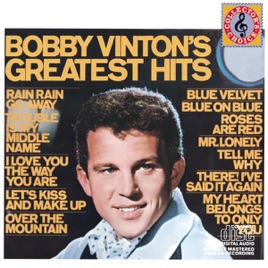 Bobby Vinton's Greatest Hits
Bobby Vinton
4.6, 22 valutazioni

$9.99
| | TITOLO | | DURATA |
| --- | --- | --- | --- |
| | | | |
| | | | |
| | | | |
| | | | |
| | | | |
| | My Heart Belongs to Only You | | |
| | There! I've Said It Again | | |
| | | | |
| | I Love You the Way You Are | | |
| | Over the Mountain (Across the Sea) | | |
| | Trouble Is My Middle Name | | |
| | | | |
12 brani, 31 minuti
Data rilascio:

1 set 1964

℗ Originally Released 1964 Sony Music Entertainment Inc.
Valutazioni e recensioni
Sensational
Perfect Album. sometimes its great to go back in time, if only for a little while, and with Bobby Vinton I can do just that :D
"Bobby; You're The Greatest!"
We were part of the "Meet & Greet" for the Featured Talent at this year's Topsfield Fair; And I had the distinct pleasure of having my photo taken with this classic Pop Icon!-For the first time ever; 'The Polish Prince"met "The Irish Prince!"-And; Despite an early October "see-your-breath-cold" Evening; The Showman in the 78 years young Bobby Vinton sang all of his "Hits"; Even some in Polish!-Ably accompanied by his Son as Bandleader and his Daughter as duet-vocalist; The Vinton Family warmed up the crowd like seasoned pros!-"Ho; Ho!"…by Grimmbo.
Just a thought
I truly love this album, it takes me back to some very good memories from a simpler time.