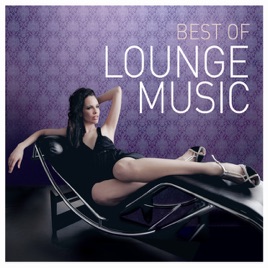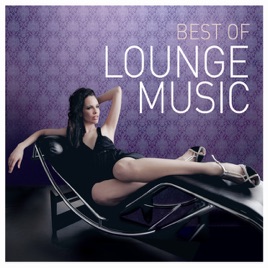 TITLE
TIME

Sing It Back (Herbert's Tasteful Dub)

Moloko

Onde Anda Meu Amor (feat. Salome de Bahia)

Reminiscence Quartet

I Want You Shout Out (feat. Sabira Jade)

DJ Vadim

Your Love (feat. Deana Deadly)

plantlife

Rondoparisiano (feat. Karl Lagerfeld)

SomethingALaMode

Cada Beijo (Thievery Corporation Remix)

Bebel Gilberto

Foto Viva (Nicola Conte Mix)

Mo' Horizons

Gabrielle (feat. Alice Russell)

[re:jazz]

The Game (feat. Ashley Slater)

Dublex Inc.

La Cugina (The Amalgamation of Sound Remix)

Ennio Morricone

Bird Song (Earthbound Remix)

The Underwolves

Jigsaw (feat. Nicole Willis)

Shawn Lee

Got to Be a Love (feat. Sharon Jones) [Paul Nice Mix]

Greyboy

Consequences (feat. Dr Madd Vibe)

Dajla

The Same Love That Me Laugh

Ashley Thomas

Hey Lover (feat. Laura Vane)

Hardkandy

Sex Friend (feat. Sandra Nkake)

Booster

Laylow (feat. Neneh Cherry)

Cirkus

Chronic Break (feat. Tash)

Beat Assailant

Mishaps Happening (Prins Thomas Edit)

Quantic

Don't Joke With a Hungry Mother

Lanu & Spanky Wilson & The Quantic Soul Orchestra

She's My Lover (A Song for R.)

Kid Loco

The Sour (feat. Dean Bowman)

Peder

Come Maddalena (Tom Middleton Cosmos Remix)

Ennio Morricone

Breakfast Club Di Milano (feat. Arianna)

Giacomo Bondi

Entretien (feat. Ely Bruna)

Nemax

High Jazz (feat. Joseph Malik) (Nicola Conte Remix)

Truby Trio

My Name Is… (feat. the Fiction Trio)

Nostalgia 77

We've Got Connexion (feat. Josephine)

DJ Phantom

Foolish Sound (feat. Hana Svieckova)

Burt

Seth Gallen & Melody Gardot

Seven Nation Army (feat. Alice Russell)

Nostalgia 77

Hit the Road Jack (Pé Na Éstrada)

Mo' Horizons

Dancing Queen (feat. Melanie Cannon)

Solal

Smooth Criminal (feat. Noa Lembersky)

J. Viewz

Quantic and His Combo Bárbaro

The Quantic Soul Orchestra

Put Your Hands Up for Detroit

The Jack Baker Trio & TM Juke

The Quantic Soul Orchestra

These Boots Are Made for Walking

Titilia

Paroles Paroles (feat. Gabrielle Chiararo)

BossaRoma
119 Songs, 7 Hours 45 Minutes
Released:

Jun 28, 2010

℗ 2010 Wagram Music
Ratings and Reviews
Smooth, Groove, and Value!
If you're a fan of the intersection of Jazz, World, Electronica, and Hip Hop - then you're going to love this compilation. It's 6 CDs (119 songs) worth of velvety tunes - for $18! Want 1970s R&B stylings? Want Brit Soul? Want Brazilian Bossa Nova? Want it all? Well this album has a twist around every track, and a turn around every swinging beat! At 15 cents per song, I almost feel guilty! Ohhhhh noooo - ohhhhh yessssss...
Love this album!!!
Hi highly recommend this album for anyone who wants something chill, yet energizing and interesting. Definitely fun and not a boring lounge cd. It has a variety of music that flow with each other. A must have cd!!!