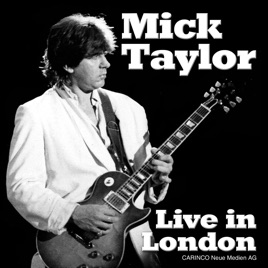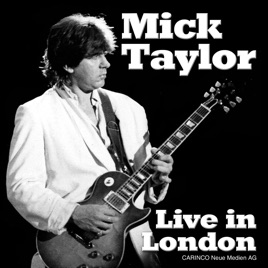 | | TITLE | | TIME |
| --- | --- | --- | --- |
| | | | |
| | Love's An Illusion (Live) | | |
| | | | |
| | Put Your Loving Arms Around Me (Live) | | |
| | Blind Willie McTell (Live) | | |
| | | | |
| | Take Me to the Station (Live) | | |
| | | | |
8 Songs, 1 Hour 13 Minutes
Released:

Jul 23, 2010

℗ 2010 Carinco Neue Medien GmbH
Ratings and Reviews
So VERRY interesting!
First off, I suppose it bears pointing out that this album is not Mick Taylor's first studio album, as the "Album Review" above seems to suggest. In fact, there is not a single song in common between the two releases. Nevertheless, this is a real treasure for Mick Taylor fans, and fans of electric blues in general. At his prime (and this recording captures that era), Mick Taylor was among the best. If you like 70's era Stones, or electric blues guitar, you owe it to yourself to pick up this gem. Go ahead! Relive the glory days of your youth, and that special period when you first understood how powerful music could be.
Very POOR recording
As much as I love Mick's work, from the Stones and The Bluesbreakers to Gong, to his solo career, this Live in London is a major disappointment. Why? Good song selection, good playing. BUT, his guitar is mixed so low there are a some songs you can barely hear it. Put Your Loving Arms... and Blind Willie... you can barely hear his guitar. His mike for vocals, the drums and the piano are all way louder. Only sample those two songs and the "background" guitar you hear is how the entire session is miked. Like the old days where someone snuck in a microphone, but was sitting in front of a bank of speakers that drowned out the rest.
Don't buy this, it is very frustrating to hear our hero so poorly displayed.
Highly recommend, Coastin Home or a Stone's Throw, where this great guitar player is front and center
Could have been great... but the mix
Can't for the life of me understand why Mick's guitar is so buried in the mix. He has a great band, but a Mick Taylor live album should feature his guitar work front and center instead of forcing the listener to find what they want to listen to.