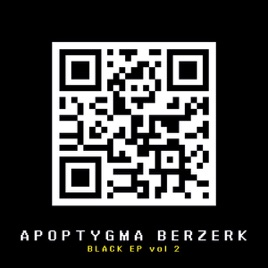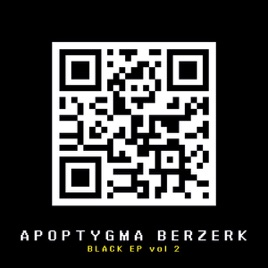 | | TITLE | | TIME |
| --- | --- | --- | --- |
| | Asleep or Awake? (Spektralized Remix) | | |
| | | | |
| | Shadow (People Theatre Remix) | | |
| | Apollo (Flipside & Parsberg Remix) | | |
| | Green Queen (Stanley Cupid Remix) | | |
| | | | |
| | | | |
| | Green Queen (Client Remix) | | |
| | Apollo (Rotersand Rework) | | |
| | Shadow (Essence of Mind Remix) | | |
| | Apollo (Alex O's Old School Remix) | | |
| | Green Queen (Outer/Innerpartysystem Remix) | | |
12 Songs, 1 Hour
Released:

Sep 13, 2011

℗ 2011 Metropolis Records
Ratings and Reviews
Recipe APB - Mix well, Play, Repeat!!
The "Black EP Vol. 2" is of course a "must have" for all Apop fans, but it also offers treats for fans of all types of Electronic music and a couple of surprises for everyone! "Black 2" mostly features remixes of tracks from Apop's last studio album "Rocket Science", with alternate takes that cover a wide spectrum, from Client's speed freak, glow-stick waving version of "Green Queen" to Rotersand's thick and chunky but surprisingly zen-like reworking of "Apollo". Other remixers include Essence Of Mind, Spektralized, Innerpartysystem's Jesse Cronan, People Theatre, and more. (For fans of old-school APB, a buzzy, trippy, robotic version of "Eclipse" from OK Minus is also thrown in for good measure!)

Even the most rigid, staunch fans of classic New Wave and Goth are sure to be pleased with the brilliant cover of Joy Division's "Love Will Tear Us Apart". Apop's brighter, tighter, more swirling "Pop" approach gives a successfully fresh spin on the music, but Stephan Groth's wonderfully executed vocal performance pays perfect tribute to all the sorrow, frustration, and yearnings for hope captured in those now famous original lyrics. The most exciting track for me, though, is the new song, "Adrift". With its total Retro synth based sound, it IS a whole lot of fun, but the song is definitely not some joke or novelty. It's incredibly well written and well crafted with all the nuance and dimension that Apop always delivers. The lyrics are gorgeous and evocative and the vocals are intense and passionate, so it ends up being a very emotionally effective song that just happens to get your body moving too!

"Black Vol. 2" is a fantastic alternative view of modern Apop, with maybe some clues of what the future might be for the band. Or maybe not... After all, that's what Apop has always been about - expect the unexpected, but expect it all to be done EXCEEDINGLY well!!!
Great Remixes & Cover...
I havent listened to Apop for awhile so I decided to check him out again. Luckly I came across this album while searching through itunes, and im pretty glad I did. The remixes really brought Apop's songs to a new level (well that's what I think). The cover of Joy Division's "Love Will Tear Us Apart" is done very well. Very solid buy for sure :)