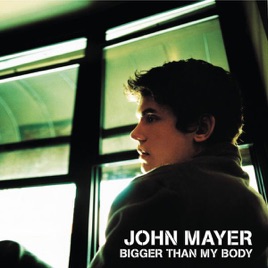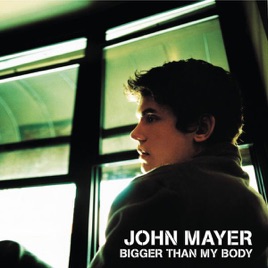 1 Song, 4 Minutes
Released:

Aug 12, 2003

℗ 2003 Aware Records LLC
Ratings and Reviews
Fantastic song, but why is this on iTunes?
"Bigger Than My Body" is one of John Mayer's most popular songs, but I wonder why iTunes didn't (or couldn't) include either of the B-sides: the Mayer original "Tracing" or his (beautiful) cover of Radiohead's "Kid A." People could just get "Bigger..." from Heavier Things -- without the bonus songs, this didn't need to be on iTunes. It's incomplete and what is offered is already on iTunes. So five stars for the quality hit single, but I'm also confused and disappointed.
Bigger Than My Body!!!
Omg!!! I totally LOVE this song!!!! All of John's songs are impressive, but this has to be one of my personal favorites!!!! Its very unique and one of a kind!!!
not bad, not bad
one of his more impressive songs. the 'room for squares' album is also very good, so if you like this song, consider buying that album.