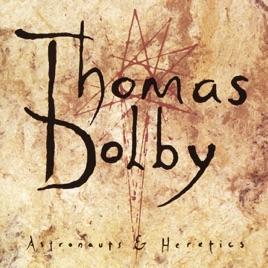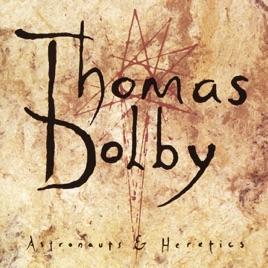 | | TITLE | | TIME |
| --- | --- | --- | --- |
| | | | |
| | | | |
| | | | |
| | | | |
| | Eastern Bloc (Sequel to Europa and the Pirate Twins, 1981) | | |
| | | | |
| | That's Why People Fall In Love | | |
| | | | |
| | | | |
9 Songs, 43 Minutes
Released:

Jul 27, 1992

℗ 1992 The Echo Label Limited, a BMG Company trading as ECHO
Ratings and Reviews
his best work, yet all of it is pretty good
This was a great album to wrap up his career (I'm not counting the minds eye soundtrack, which was a soundtrack)
If you are a fan of his 80's hit 'Blinded me with Science' (From his first album: The Golden Age of Wireless) I think you'll like this album, while at the same time appreciate the higher sound quality. (His first album was great too, but it has the sonic quality of an average late 70's recording. His second album, the flat earth, was a sonic masterpiece - so much so that you'd almost really need a fancy stereo to fully enjoy it. His 3rd album (Aliens ate my Buick) was highly enjoyable, sounded great on a great stereo, but was equally at home in a car stereo or headphones, much like this, his 4th album that's being reviewed here.
While there are a handful of good songs on this album, one of my favorites has to be Cruel - I have no idea who sung it with him, but she's fantastic, the sonic quality of the song is great too - Turn off your lights and give it a listen.
Absolute gem!
Don't miss this one! Witty, creative, fresh, and ethereal. One of my "desert island discs".
After All is Said and Done, It's the Great Songs!
"Astronauts" is a wonderful 1992 outing in a career filled with great music. Geez, is there a more "perfect-like-Brian-Wilson-perfect" track than "I Love You Goodbye"? From "Wireless" through "Astronauts", Thomas Dolby was/is magnificent. Here's why. I am, essentially, a singer-songwriter and I do acoustic-based music. Pretty far afield from this stuff, right? And yet as both listener and lifelong musician, I've always been a HUGE Dolby fan because there was always great songwriting/storytelling at the heart of the enterprise … despite the sometimes "cool" posture of some of the songs (almost Randy Newmanesque in allowing his narrators to truly be themselves without airbrushing) … Dolby, to my mind, made more HUMAN MUSIC than many other musicians who would hardly know how to plug in a toaster, much less harness the electronic instruments he utilized and brilliantly arranged. My fondest hope is that someday he, himself, might click by here to read and accept one listener's thanks for such an inspiring and unfailingly interesting body of work.