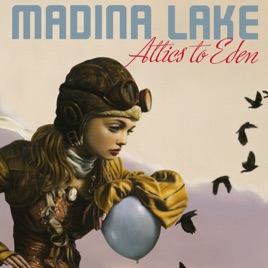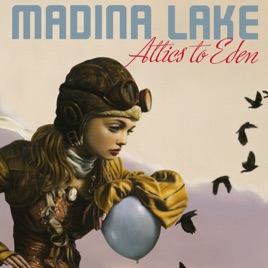 | | TITLE | | TIME |
| --- | --- | --- | --- |
| | | | |
| | | | |
| | | | |
| | | | |
| | | | |
| | | | |
| | | | |
| | | | |
| | | | |
| | | | |
| | | | |
| | | | |
| | Never Take Us Alive (From the Attic Mix) | | |
| | | | |
| | | | |
15 Songs, 46 Minutes
Released:

Jul 7, 2007

℗ 2009 The All Blacks B.V. Issued under license to Roadrunner Records from The All Blacks B.V. Roadrunner Records is a registered trademark of The All Blacks B.V.
Ratings and Reviews
WOW
This album was definitely worth the wait
Still good
Madina Lake continues the sound from their first major album, yet eases off the pop a little bit. While the songs may not be as catchy, ML hits harder this time around. This album is not a let down, nor is it a surprise. It's a good album overall with several incredible tracks.
You need to get this album.
Madina Lake has done really well on this album. Yes, its different from their first album FTTUTY, but i think its different in a good way. It shows what Madina Lake can really do.

1. Never Take Us Alive: 10/10 The first single off the album, and one of the best. its one of the catchiest songs on here, and i love the guitar and chorus in this song. It reminds me of a fight song, and it makes me want to go out and fight or run a race or something
2. Let's Get Outta Here: 10/10 kind of a "poppy" song, but still one of the best. i love the guitar. bass and drums in here. nathans vocals are terrific too. it seems kind of dancy, and i love the chorus.
3. Legends: 9/10 also a "poppy" song, but its still good. kind of a stretch for Madina Lake, but i love how they sound. love the beat in this song.
4. Criminals: 9/10 seems like the complete opposite from Legends, also seems different from the FTTUTY sound, but once again, one of the best songs on the album.
5. Through The Pain: 11/10 might be the best on the album, i love it. the chorus is great, and i love how its kind of a slowish song.
6. Never Walk Alone:9/10 Kind of a weird sounding song, but its still good. its short and sweet, and very catchy.
7. Not For This World:9/10 i really like the chorus and the end of this song. i like how the vocals are kind of whispered during this
8. Welcome to Oblivion:12/10 All time favorite on the album. i love everything about it, the vocals are terrific, and i love the chorus.
9. Silent Voices Kill: 11/10 Another personal favorite. i love the chorus alot, and the guitar solo is really great in here
10. Statistics: 10/10 Another one of my favorites. i love the guitar in here, and the chorus is really catchy.
11. Friends & Lovers: 9/10 its a nice slow song, the vocals are really deep. i love the vocals, and the trumpets add a nice touch to the chorus.
12. Lila, The Divine Game: 9/10 sort of gives you a feeling of what ML's about. really good instrumental song.
13. Never Take Us Alive ( Mix) 10/10 i LOVE how they turned this into a slow song with just piano. nathan really gets to show off his vocals, and i love it.
14. What's the Point: 9/10 seems a little heavy for ML, but its still a good song. like the bass in here.
15. Scorched Earth: 10/10 i really love this song, even though its only instrumenal. gives you a feeling of the next installment for the Adalia story.