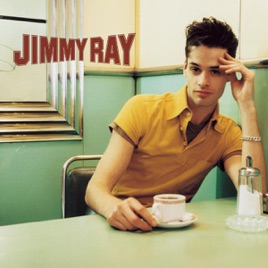 10 Songs, 35 Minutes
Released:

Mar 10, 1998

℗ 1998 Sony Music Entertainment (UK) Ltd. WARNING: All rights reserved. Unauthorized duplication is a violation of applicable laws.
Ratings and Reviews
Extremely Underrated
When my friend suggested I borrow this album from him, I laughed. I wouldn't have ever given much thought to the guy who sang "Are You Jimmy Ray" but I borrowed the CD anyway after he insisted how great it was. He was right! This is a super CD to listen to from beginning to end, it's fun to sing along to, and the styles of the song shift enough while still staying in the same genre to create its own atmosphere. I listen to it almost every time I drive from LA to Vegas and back. Highly recommended if you like catchy pop-rock with a bit of a rockabilly flavor.
total gem. I want more.
I originally ran across this album in the discounted section of the CD store when i was about 16. I had seen the video on MTV for "Are You Jimmy Ray" and had to have it, and it has been one of my fave albums since. One of those you didn't expect to love, but oh I do. Feel-good-free-spirited-rock fun. And by the way, I am Justin Ray.
Feel-good 90s music
This album by Jimmy Ray epitomizes the late 90s wave of pop and rock. Jimmy was underpromoted and, as a result, wasn't able to show his full potential like so many artists did at the time. Buzz is something that doesn't get garnered if the label doesn't promote the right way. To say he could've been great is an understatement, but this album screams "listen to me!" If you ever feel like taking a trip back to the 90s when life was good and music was awesome, give Jimmy a whirl. Who knows, he may be coming back again... 😘😍🎶