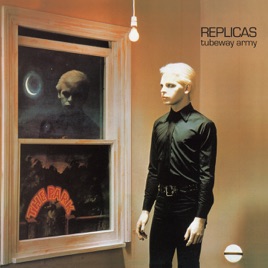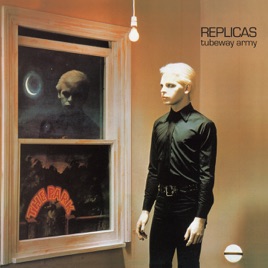 TITLE
TIME

Me, I Disconnect from You

Tubeway Army & Gary Numan

Tubeway Army & Gary Numan

Tubeway Army & Gary Numan

Tubeway Army & Gary Numan

Tubeway Army & Gary Numan

Tubeway Army & Gary Numan

Tubeway Army & Gary Numan

I Nearly Married a Human 2
16 Songs, 1 Hour 10 Minutes
Released:

Apr 1, 1979

℗ 1998 Beggars Banquet Records Ltd
Ratings and Reviews
James
I wore this album out when I was a teenager and I still love it! Gary's best album in my opinion.
You Are In My Vision worth the price of admission alone
As stated, that song alone is a masterpiece of post-punk, English new synth-wave. If you are searching for a collection of songs that, to this day, are among those that helped forge the sound of many a present-day artist, then this is your cup of tea. Mr. Numan was a visionary; this era of his creative output being his absolute finest. This, along with his previous release "Gary Numan And Tubeway Army" (a more raw, more decidedly rocking body of work) are essentials if nothing else. Also, if you are searching for a collection of his work from '78-83, then the double album (now out of print) "Exhibition" is also an excellent introduction. Recommendable to round out any audiophiles' collection of synth-based, new wave, original, English stuff.
A bit ahead of its time
I grew up on Devo and Kraftwerk (and of course heard of "Cars"). However, never really explored Gary Numan otherwise. I was watching a film on Netflix called Boys in the Trees and heard a bit of "Down in the Park" as background music for a chill hangout scene in the park. A decent 3-5 great kraut rock style tracks I'd never heard before, almost reminds me of David Bowie in a way. I love the cover with the modern male replete with bleached hair and slim fit shirt staring out at an electric moon. A neon sign reads, "The Park". He looks like the kind of guy you'd see electric skateboarding in 2018, and this is the type of music I will listen to while doing so, but the album's from 1979! Must have been a really interesting time to have been young and alive.