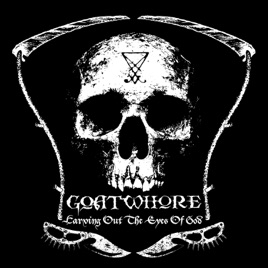 | | TITLE | | TIME |
| --- | --- | --- | --- |
| | | | |
| | | | |
| | Carving Out the Eyes of God | | |
| | | | |
| | Provoking the Ritual of Death | | |
| | In Legions, I Am Wars of Wrath | | |
| | Reckoning of the Soul Made Godless | | |
| | This Passing Into the Power of Demons | | |
| | | | |
| | To Mourn and Forever Wander Through Forgotten Doorways | | |
| | Between the Immense and the Dead (Bonus Track) | | |
11 Songs, 44 Minutes
Released:

Jun 23, 2009

℗ 2009 Metal Blade Records
Ratings and Reviews
\m/METAL\m/
Alright to the people who think that we are going to hell for listening to this your wrong. I love Black Metal, Death MEtal, all the evil stuff, But im a christian and love god. And who cares if they are satanic. Its the music which matters. Your not going to make people follow christ by saying everyones going to hell so give up. Any way. GREAT album. I saw them Live and it got me hooked on them. A great blend of Thrash Death and Black Metal. This is a great buy and will definetly melt faces. But dont buy it on Itunes, go to a store and get it.
Does God Even Have Eyes?
Reminds me of Celtic Frost... Which is a good thing.
good..DAMN good
this is a pretty good album , there are only two problems one is that its sounds a tad overproduced and two is that none of the songs really stand out that well (in my opinion) . Dont mind the 1 star ratings , I doubt any of them have even picked up an instrument .