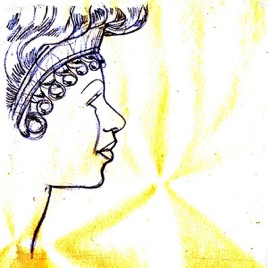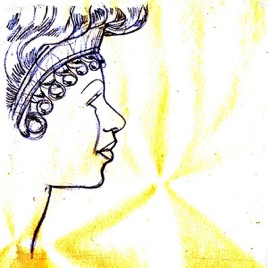 | | TITLE | | TIME |
| --- | --- | --- | --- |
| | Aphrodite Nights (feat. Ryan McCausland) | | |
1 Song, 2 Minutes
Released:

Sep 20, 2011

℗ 2011 Purple Cow Records
Ratings and Reviews
Interesting but not electionic.
This performance features melodic percussion instruments that exist outside of the 12 tone scale that we are acustomed to hearing. It is clearly not electronic, but the composer probably had a difficult time finding a genre for this performance. I believe that to fully appreciate this type of music, you must be able to see the performers and the amazing array of instruments that are available to the composer with boundless imagination. Nice work. I'ld pay to see a video if the opportunity arises.
From the Composer
"Aphrodite Nights"
Chris Opperman

(not sure why it's listed as Electronic when it should be Classical)

Musicians:
Ryan McCausland, gourd tree (invented by Harry Partch)

Composed and produced by Chris Opperman.
Recorded, mixed, and mastered by Stephen Kolakowsky.
Artwork by Tony Akins.
Recorded at the Harry Partch Institute at Montclair State University with special permission from Dean Drummond.

"Aphrodite Nights" was composed for the gourd tree, one of many unique instruments invented by American composer Harry Partch (1901 – 1974). The instrument was built on a bough of eucalyptus to which several gourds with bells have been attached, each resonating a different microtonal pitch.

While studying microtonal music at the Harry Partch Institute in Montclair, NJ, professor and composer Dean Drummond showed us some videos of gamelan music that I found to be very fascinating and I decided to compose something that was reminiscent of that style on the gourd tree.

As wonderful, imaginative, and flexible language is, and although words carry tremendous meaning, I often find it difficult to use words to truly attempt to "explain the unexplainable." The benefit of instrumental music is that you can communicate feelings and ideas with pure sound, from the world of the wordless into another plane, using music as a way to transport the listener into that plane.

One of the most powerful benefits of music is its ability to conjure up past memories and feelings, and remind them of the past in the present.

"Aprhodite Nights" is about the wild magic of love and about those moments when two people become lost in one another, each partner being in awe of the other and giving themselves over completely to those feelings, exploring each others minds, hearts, and bodies with equal measures of caution and abandon. Those evenings when time seems to stand still and that they are the only two beings in existence, subtly guided in their movements by instinct and by the power of the Goddess of Love, Aphrodite, love being the driving force behind existence and creativity.