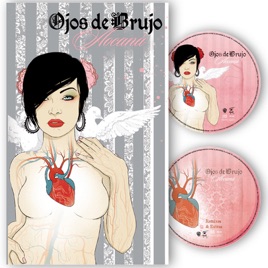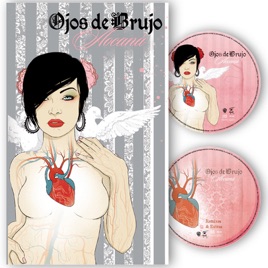 TITLE
TIME

Ojos de Brujo & Tote King

Ojos de Brujo & Chano Dominguez

Ojos de Brujo & Los Van Van y Roberto Carcasses

Ojos de Brujo, KCP & Ramamani y Duquende

Nueva Vida (Maxfx & Charly Remix)

Donde Te Has Metio (Kumar Remix)

Ojos de Brujo & Pankoramix

Tantas Flores (Ramon Remix)

Buscalo, Que Bueno (Xavi Remix)

Ojos de Brujo & Chano Dominguez

Baraka (Steffano Miele Remix)

Tantas Flores (Extended Version)

Ojos de Brujo, KCP & Ramamani y Duquende
20 Songs, 1 Hour 26 Minutes
Released:

Mar 17, 2009

℗ 2009 Warner Music Spain, S.A. licencia de Diquela Records
Ratings and Reviews
Excellent Album and a Great Price!
This is an amazing recording. Ojos de Brujo is in fine form. I have all their albums and they keep getting better, crossing more musical boundries and delivering top notch musicianship. I hope they tour the US because they are an incredible live act! ODB are the best!!
Ojos Rocks! This album rocks...
I was long awainting the new album... If you are a true music fan you will love Ojos de Brujo and this new album. They are by far one of the best international groups... Niko
The Best
Incredible album. Seriously, I was so psyched about this album that I travelled from San Francisco to Bilbao to see them live. Amazing... This one is a little different than previous OdB efforts. A little softer with stronger Latin American influence. Genius, Passion, Energy and Style (and more).